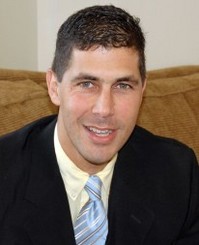 Gay & Lesbian Alliance Against Defamation communications director Rich Ferraro emailed Metro Weekly regarding the article published earlier today at Politico about the future leadership of Jarrett Barrios. He writes:
This evening Jarrett Barrios resigned from his position as President of GLAAD.
I'm sure you might have seen a Politico article that ran this evening regarding GLAAD's Board of Directors. I just wanted to let you know there will be an announcement from GLAAD this evening to address those accusations.
Ben Smith at Politico wrote earlier today about the background:
POLITICO's Eliza Krigman reported recently that GLAAD was among a number of progressive groups with no obvious institutional interest in telecom issues who received money from AT&T and subsequently issued public statements supporting AT&T's merger with T-Mobile. Another letter was sent from GLAAD to the FCC opposing possible net neutrality rules. GLAAD later rescinded the letter, claiming it was sent in error. The issue had created an uproar in the gay blogosphere.
[UPDATE @ 2 AM JUNE 19: No additional information was provided by GLAAD on Saturday. Metro Weekly will provide updates as possible.]
[UPDATE @ 12:45 AM JUNE 20: Another day has passed with no word from GLAAD. Metro Weekly can, however, report a brief comment received from Barrios earlier today, in which he wrote, "I have resigned in the form consistent with my contract. Any other characterization of that would be inaccurate."
Barrios did not respond to Metro Weekly's request for more information about the contract's terms and, hence, what a "form consistent with" the contract would be.
The particular wording of Barrios's comments is all the more noteworthy given Michelangelo Signorile's post this evening, which states that sources tell him that the status of Barrios's resignation remains unclear.
GLAAD, meanwhile, has not released any public information to the media since the June 18 email, and Metro Weekly has received no response to emails requesting further information about Barrios's status.]