Today, the Department of Health and Human Services announced a plan to include sexual orientation and gender identity in health data collection, a result of discretion granted to the secretary of HHS in a provision of the Affordable Care Act addressing data collection regarding health disparities.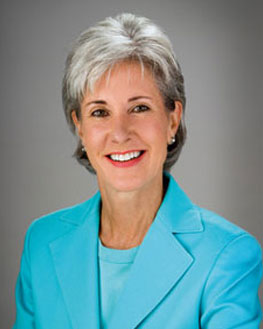 Specifically, today's plan requires "HHS [to] integrate questions on sexual orientation into national data collection efforts by 2013 and begin a process to collect information on gender identity."
The release notes that the plan includes the testing of questions on sexual orientation to potentially be incorporated into the National Health Interview Survey. According to today's information, HHS also intends to convene "a series of research roundtables with national experts to determine the best way to help the department collect data specific to gender identity."
Under section 4302 of the Affordable Care Act, data collection efforts to understand health disparities relating to race, ethnicity, sex, primary language and disability status are required. The secretary, however, has authority to require additional standards.
The moves, advocates say, are a first step in determining standards for inclusion of sexual orientation and gender identity questions in all HHS surveys, which include agencies like the Centers for Disease Control and nationwide surveys like the Youth Risk Behavior Survey.
In a release announcing the move, Sebelius said, "Health disparities have persistent and costly affects for minority communities, and the whole country. Today we are taking critical steps toward ensuring the collection of useful national data on minority groups, including for the first time, LGBT populations. The data we will eventually collect in these efforts will serve as powerful tools and help us in our fight to end health disparities."
Explaining the significance of the move, Center for American Progress senior vice president for external affairs Winnie Stachelberg said, "It's foundational. One of the things that we always try to do here at a think tank is quantify the problem and understand the problem – and base your solutions on facts.
"You can't do that unless you have the data about the gay and transgender community. And finally we'll be able to collect that data so that we can develop solutions that actually address the problems – not the notional problems, but the actual ones that are data driven."
Williams Institute scholar Dr. Gary Gates responded to the news in a statement, saying, "As was clearly stated in the findings from the recent Institutes of Medicine report on LGBT health disparities, the need for more data is acute. I urge HHS to move as quickly as possible to include sexual orientation and gender identity questions on the NHIS."
Kellan Baker, a health policy analyst at CAP who, until recently, worked at the National Coalition for LGBT Health, explained the benefits, saying, "Data really drives everything. You can't have a conversation about priorities, about funding, about where attention should be about, about what we should be working on unless we have the data to show what the issues are.
"And particularly in health, with the Affordable Care Act, you really can't talk about quality disparities, improvement of health services for the LGBT community without knowing what the LGBT community looks like – without having that kind of data."
Dr. Scout, a transgender researcher and the Director of the Network for LGBT Health Equity, addressed the importance of transgender inclusion in today's news in a statement, saying, "The inclusion of transgender measures along sexual orientation is historic. The current sporadic inclusion in surveys usually only addresses sexual orientation, leaving community members with some of the highest documented health disparities invisible."
Baker noted the ripple effect that CAP and others working to advance LGBT data collection efforts hope to see from today's announcement.
"There are three areas that I think of as being in the orbit of survey research: that is, within HHS; among the agencies; and in the private sector – in terms of this level of nationwide, large-survey data," he said.
"Within HHS, nearly all the agencies have their own surveys. Those standards [developed under the ACA] will be made available to those agencies and, hopefully, the goal is to have those mandated as the floor. So, agencies [would be able to] go above and beyond, in terms of collecting LGBT data, but they must, at a minimum, fulfill the requirements that are set forward in these standards."
Beyond that, Baker said, "Among the agencies, [they] are very interested in improving LGBT data collection. [The Department of] Justice is talking about some of the hate crimes statistics. Education, Labor and Commerce [departments].
"HHS is taking a step out front right now. And every step that they take that leads them closer to these kinds of standards is that much closer that they can help bring the other agencies."
The decision, Baker says, also could ripple outside of government and into private foundations.
"There are many large-scale surveys that are fielded by private foundations with the aim of figuring out, 'Who is the population that we're seeking to serve? Who needs programs?' So, every time that we have a federal data source that shows us what these data collection instruments could look like, that helps those entities – those foundations or whoever – to field questions that get a better sense of what the LGBT population looks like."
He noted, "Right now, we've got some private surveys that do that – but they do it in a mix of different ways. Everybody asks the question a little bit differently, so the development of standards at the national level helps bring everybody that much closer to painting a coherent picture of the LGBT community."