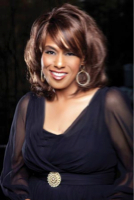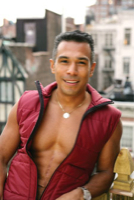 Capital Pride announced this morning that renowned DJ Tony Moran will perform with Jennifer Holliday on the MainStage at Sunday's Capital Pride Festival.
Holliday, who just this past weekend appeared with the Gay Men's Chorus in a roof-raising and critically-acclaimed performance, stepped in as Pride headliner after Kelly Rowland abruptly (and unceremoniously) bowed out (see if we ever buy another album by you, Miss Rowland). And, to be perfectly frank, we'd rather listen to Holliday any day — she of the amazing vocal depth and lung power that could do battle with a Category 5 tornado. Holliday is poised to blow the dome off the Capitol with her new song Magic, created in conjunction with Moran. The song will have its live world premiere at Pride.
"We're thrilled that Tony Moran will join us at the Capital Pride Festival," said Michael Lutz, president of the Capital Pride Board of Directors. "With Tony joining Jennifer Holliday, we are set to have an afternoon of outstanding entertainment that will appeal to a wide audience." Moran will also play music from the main stage DJ booth at the festival. For more info on this and other pride-related events, visit capitalpride.org, or pick up a copy of the Capital Pride Guide, in significant amounts at JR.'s and Number Nine and everywhere you find Metro Weekly.