Community organizers have announced a candlelight vigil at the corner of 61st and Dix Streets NE for Saturday, July 23, at 7 p.m., remembering Lashai Mclean.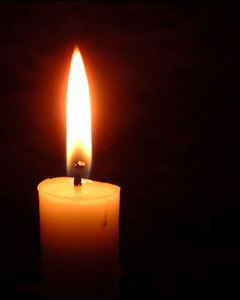 Mclean, 23, died after being shot sometime after 4 a.m. on Wednesday, July 20, on the 6100 block of Dix Street NE, which is in the same neighborhood as the Wanda Alston House, a transitional residence for otherwise homeless LGBT youth. The residence is a project of Transgender Health Empowerment (THE).
Local transgender activists Earline Budd, of THE, and Ruby Corado, a member of the DC Trans Coalition, are organizing the vigil.
"This is just to remember Lashai," Corado says of this vigil and others, "to show that we care, that we love them, that their life matters. We usually don't want to make it a political event, but it turns out that way because this happens too many times."
"She was so sweet. We want to share her life," Corado says, adding that Mclean had adopted her as an "aunt," and that she had last spoken to Mclean two weeks ago at Whitman-Walker Health.
"We also want to bring attention to the fact that most crimes against transgender people don't find justice."
The Metropolitan Police Department has not released much information regarding the pending investigation, other than a brief description of "two black males" as suspects in the shooting. The MPD has not stated whether the homicide is being investigated as a hate crime.
In a press release issued on Thursday, July 21, DCTC demands that the MPD make Mclean's case a top priority.
"While nothing can bring back those we have lost or undo the suffering," the statement reads, in part, "we can and should confront the daily terror and anxiety that trans and gender non-conforming people face. We can do this by building networks of mutual support and solidarity that sustain our efforts to feel safe and make change. Together, we must challenge the institutional racism, poverty, transphobic attitudes, lack of social services, criminalization of sex work, and other policies that jeopardize our security."
Anyone with information about this crime should call MPD immediately at its toll-free crime tip line, 888-919-CRIME.