A native of Alabama, Clinton currently works as a corporate concierge. The 24-year-old is also a student at the University of DC, studying psychology and hoping to one day serve as a counselor for LGBT youth. When not at work or at school, Clinton puts his effort in a Podcast called "DC List," which covers pop culture, politics, and life in DC He also enjoys bike riding, creative writing and dancing at Cobalt and Town.
What's on your nightstand?
My iPod, my glasses and usually a glass of wine.
What's in your nightstand drawer?
I don't have a nightstand drawer, so it's all out in the open.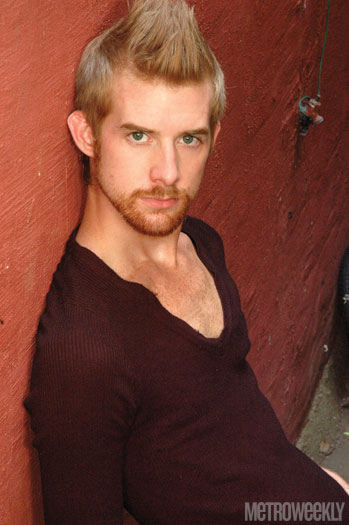 Clinton
Where do you keep the condoms and lube?
Usually just sitting out on a table in my bathroom.
What are your television favorites?
Sex and the City. I also like Absolutely Fabulous and The Closer.
What's the last movie you saw in a theater?
Black Swan. I loved it.
What was your favorite cartoon when you were a kid?
Doug from Nickelodeon.
What superhero would you be?
Poison Ivy, because she always had the greatest outfits and was sassy.
Who's your greatest influence?
My high school counselor. She really got me through all the trials of growing up gay in the South and kind of inspired me to go into counseling as well.
What's your greatest fear?
Potential unlived. To have the ability to be something great but not fulfilling it.
Pick three people, living or dead, who you think would make the most fascinating dinner guests imaginable.
Coco Chanel, Cruella de Vil and Oprah Winfrey.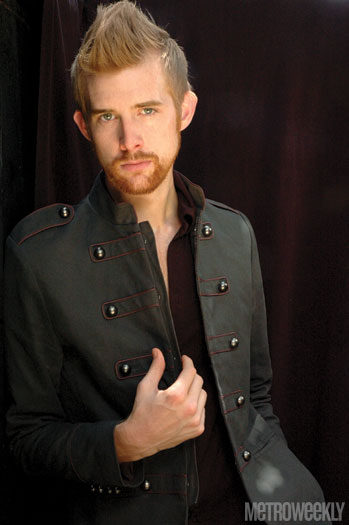 Coverboy Clinton
What would you serve?
Cocktails. That would be it.
How would you describe your dream guy?
Strong and confident, but also sweet and caring at the same time.
Physical attributes
Muscular or has really great eyes.
Define good in bed.
Someone who is not shy and likes to have fun with it.
Who should star in a movie about your life?
Neil Patrick Harris.
Who was your first celebrity crush?
George Clooney.
Who gets on your nerves?
Sarah Palin.
If your home was burning, what's the first thing you'd grab while leaving?
A suitcase filled with clothes.
What's your biggest turn-on?
Confidence but not cockiness. There's a fine balance.
What's your biggest turn-off?
Someone who has a delusional sense of self.
What's something you've always wanted to do but haven't yet tried?
Perform theater on a stage.
What's something you've tried that you never want to do again?
Live in Alabama.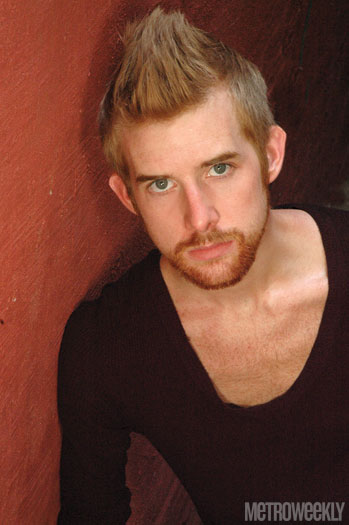 Clinton
Boxers, briefs or other?
Nothing.
Who's your favorite musical artist?
Beyoncé.
What's your favorite website?
Facebook. I'm addicted.
What's the most unusual place you've had sex?
It's always been in normal places like the bedroom.
What position do you play in the big baseball game of life?
Always catcher.
What's your favorite retail store?
Zara.
What's the most you'll spend on a haircut?
$60.
What about on shoes?
$200.
What's your favorite food to splurge with?
A whole pepperoni and sausage pizza. I could eat a whole pizza any day.
What's your favorite season?
Winter. I love to layer.
What kind of animal would you be?
A mink, so I could look fabulous year round.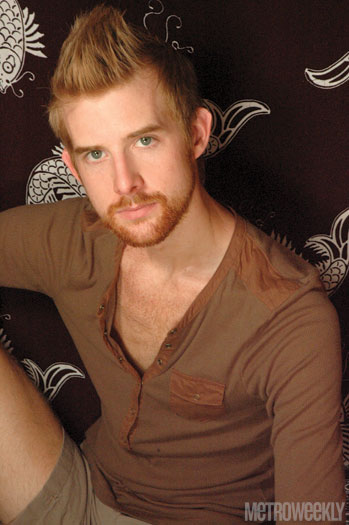 Clinton
What kind of plant would you be?
A daisy. They're the happiest looking flower there is.
What kind of car would you be?
A Land Rover. I just think they're sexy.
What are you most grateful for?
The opportunity to learn lessons through hardships.
What's something you want more of?
Love. There could never be enough of that.
State your life philosophy in 10 words or less.
Live your life like a coffee bean.
What does that mean?
When you put a coffee bean in boiling water not only do you change yourself, but you also change the environment around you.