London is new to the nation's capital. The 28-year-old native of New Orleans moved to D.C. from Detroit two months ago to consider a job as an English teacher at Howard University this fall. Before making that decision, however, London will continue to perform at Omega and Remington's as an impressionist. Performing as MC Hammer, Michael Jackson, Adam Lambert and John Legend has earned London the title of LGBT Mr. DC Entertainer of the Year for 2010-2011. In his free time, he enjoys horseback riding and kickboxing. While he's still navigating D.C.'s gay nightlife, London's a repeat customer at Omega and Ziegfeld's.
What's on your nightstand?
A candle, a teabag and a picture of me.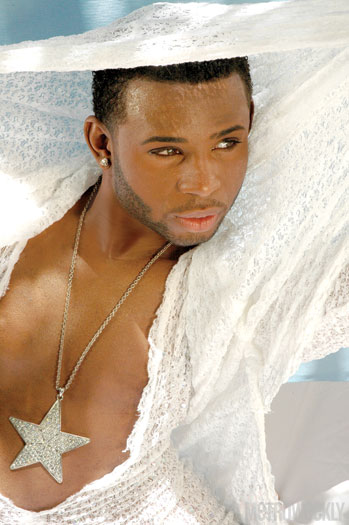 What's in your nightstand drawer?
Rings, my jewelry – and condoms and lube.
What are your television favorites?
The Good Wife, Law and Order SVU and Braxton Family Values. Tamar, the youngest sister, is a secret buddy of mine in my head.
What's the last movie you saw in a theater?
Transformers: Dark of the Moon. It was good. It was just long.
What was your favorite cartoon when you were a kid?
ThunderCats.
What superhero would you be?
Wolverine. He has sex appeal and strength.
Who's your greatest influence?
Iyanla Vanzant. She's a motivational speaker and her outlook on life is very true to her own life. She's one of those people who practices what she preaches.
What's your greatest fear?
To not be remembered for the legacy that I've tried to build.
Pick three people, living or dead, who you think would make the most fascinating dinner guests imaginable.
Marilyn Monroe, Obama and Oprah.
What would you serve?
Shrimp and crawfish étouffée, and a sweet-potato pie.
How would you describe your dream guy?
Open-minded, passionate, tall, athletic, considerate and consistent.
What would he look like?
He would be about 46-50" chest. No taller than 6'3. Size 10 shoe or bigger. No more than 230 in weight. He would have a beautiful smile and eyes that light up the room.
Define good in bed.
If I get up and cook grits in the morning, it was good. If he gets up and cooks grits, it was great.
What's the most unusual place you've had sex?
In a church parking lot.
Who is your favorite musical artist?
John Legend.
What's your favorite website?
Facebook.
If your home was burning, what's the first thing you would grab while leaving?
My jewelry and my wallet and an outfit. I'll take a burnt hand to get all that – I might meet a cute fireman.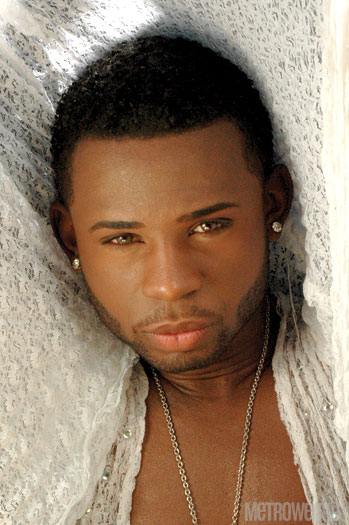 What's your biggest turn-on?
Intelligence.
What's your biggest turn-off?
Cockiness.
What's something you've always wanted to do but haven't yet tried?
Bungee jump. I like extreme sports. I've done parasailing. I've done skydiving. I haven't done bungee jumping yet.
What position do you play in the big baseball game of life?
The umpire. He calls all the shots.
What if the team needed a catcher and a pitcher?
I happen to be able to do both.
What's your favorite retail store?
Nordstrom.
What's the most you'll spend on a haircut?
$20.
On a pair of shoes?
$500.
What's your favorite season?
Autumn. It's my birthday season.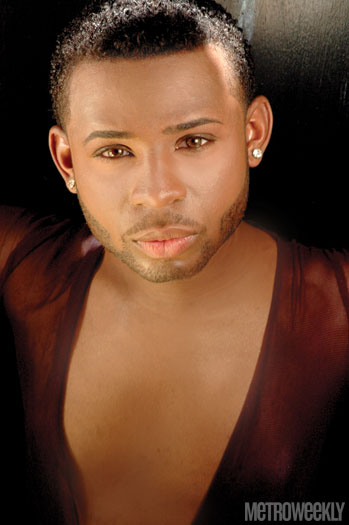 What's your favorite food to splurge with?
Oreo cheesecake.
What kind of animal would you be?
You can be cute and eat and chill all at the same time.
What kind of plant would you be?
A calla lily. It's kind of like me: rare and unique. And they're beautiful. That's the most important part.
What kind of car would you be?
A Cadillac. You get beauty and luxury in one vehicle.
What's something you want more of?
Love and stability.
What are you most grateful for?
Living daily.
What's your dream job?
To be a dean of students or high school principal.
State your life philosophy in 10 words or less.
Loyalty has an expiration date, but a legacy is forever.