Following months of turbulence at Equality Maryland, from board member resignations to the departure of the organization's executive director in April, the organization announced today that it is taking one of its planned steps to help stabilize and reinvigorate the group.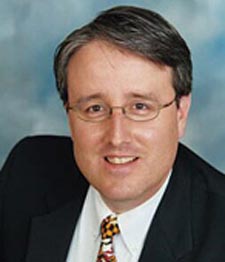 Equality Maryland announced it is accepting applications through July 31 for volunteers to join the organization's board of directors. According to a press release issued July 15, Sen. Rich Madaleno (D-Montgomery) and Erin Leveton, a past Equality Maryland board president and former senior managing attorney at Whitman-Walker Health, will chair the Nominations Committee for the search process. Patrick Wojahn, chair of the Equality Maryland Foundation board, will serve as the liaison with the current board of directors.
"Increasing the board of Equality Maryland is a critical step towards further stabilizing this organization," Wojahn says in the release. "The people on this committee bring a fresh perspective and a variety of backgrounds to the selection process. I'm confident that their leadership will ensure Equality Maryland brings on highly qualified new board members to help govern the organization."
Other members of the committee are: Lori Hollander, Kathleen Darden, Del. Mary Washington (D-Baltimore City), MaryAnne Arnow, Mike Meller and Marvin Masterson.
Part of the organization's six-months strategic plan to stabilize the operations, today's news followed the organization's April vote to remove its executive director and later announcement that the organization was in the midst of a financial crisis.
Equality Maryland is asking for people who have experience in "nonprofit governance, fundraising, public relations, political advocacy, personnel management and financial management." From the press release:
Diversity of experience, opinion, background, geography and engagement will be considered and valued when developing the final slate of candidates. All first year board members must commit to attending meetings in Baltimore every two to three months, making a personally significant financial contribution to the organization, and with the support of board colleagues and staff, securing $3,000 through solicitation of others or personal giving.
To apply for consideration by the committee, interested parties should read the Board Expectations document and submit a completed Board Application, including a resume and three references. Questions and completed application packets may be directed to nominations@equalitymaryland.org.
[Photo: Madaleno]