The theater world is on notice: In a few weeks, a past season's worth of understudies at Signature Theatre will take the stage in a program called "Revenge of the Understudies."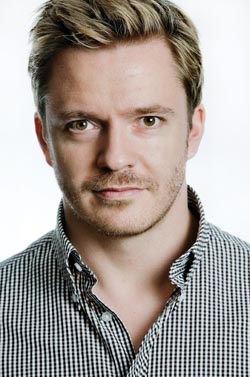 Will Gartshore
Ultimately, however, there's nothing to be frightened of. "A lot of the people that are in this were in the cast," says Matthew Gardiner, "they were just understudying bigger roles within the show."
"Revenge of the Understudies," in which singers including Gia Mora (Sunset Boulevard), Rachel Schur (And The Curtain Rises) and Jonathan Atkinson (Chess) will perform numbers from their understudied shows as well as others of their choosing, is just the culminating event in a three-week long cabaret series.
Signature's fifth annual Sizzlin' Summer Cabaret launches Monday, July 16, with a bevy of singers offering an enticing new musical reading. I Capture the Castle, based on a book by Dodie Smith (One Hundred and One Dalmations), focuses on an eccentric artistic family in the 1930s, and features a cast including Zack Colonna, Natascia Diaz — and Matthew's twin, James.
It's followed by a full slate of more traditional cabarets by some of Signature's bright lights, from Will Gartshore to Erin Driscoll, and two bona fide Broadway stars (as well as Signature regulars), Marc Kudisch and Julia Murney.
"Seeing Julia and Marc in the intimacy of our ARK theater space will be really cool," says Gardiner, who organized the series. Cooler still, there's table seating and drinks available during the show. This isn't any regular night at the theater, after all.
Signature's Sizzlin' Summer Cabaret begins Monday, July 16 and runs to Aug. 6. Signature Theatre, 4200 Campbell Ave., Arlington. Tickets are $25 for each show, or $125 for a special All-Access Pass. Call 703-820-9771 or visit signature-theatre.org.