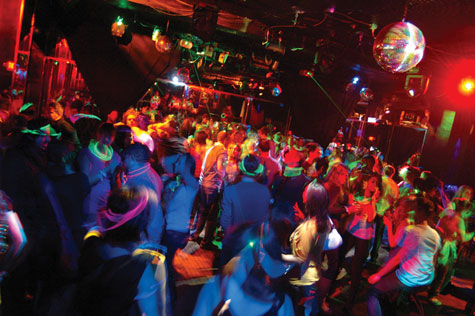 What do you remember about Badlands and Apex?
"When I started at Badlands in 1993 there were two walled-in alcoves where the main bars [off the dance floor] are now, and there was a big bar up against the wall where the stage is," says general manager Joey Oldaker. "There were mannequins jumping through hula hoops. The dance floor was a quarter of the size."
The gay venue at 1415 22nd Street NW went through a number of changes in its 28 years of operation. Known as Badlands for its first 19 years, it became Apex in November 2002 until it abruptly closed last week.
But one thing has become clear: The club, even during its twilight years, played a pivotal role in Washington's evolving gay community. Launched by Glen Thompson in 1983, the venue served as the site of many "firsts" for LGBT Washingtonians: First gay bar. First shirtless dancing crowd. First video bar. First drag karaoke. First spot where many patrons met a first boyfriend or girlfriend. First LGBT circle of friends.
"It had a little something for everybody," says Dave Perruzza, general manager of 17th Street's JR.'s Bar and Grill. "I don't think there's another bar like that [now], not all in one night."
Ed Bailey, co-owner of Town and Number Nine, says Badlands "was the spot for a very, very long time. That was one of the major stops along the social calendar for the week.
"I know firsthand how hard it is to keep nightlife and bars thriving for long periods of time," continues Bailey, who got his start at Tracks before throwing long-running gay dance parties at Nation, among other venues. "Just to imagine that a club could stay open and operate for as long as it did in the first place is quite an achievement, and a testament to good planning and having some foresight to set up a business to do well in the long run."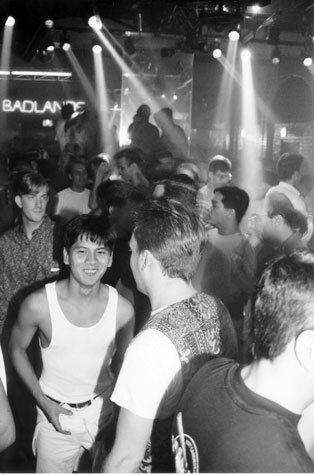 In fact, after Omega, which Thompson has owned for 35 years, Badlands/Apex goes down in history as D.C.'s longest-running gay club. (Infamous for not talking to the press, Thompson declined repeated requests to be part of this story.)
Bailey thinks the still-rough economy played a part in the club's closure, as did the fact that the LGBT community has slowly but surely migrated away from Dupont Circle in the past decade or so. "It became less of an easy destination for some people," says Bailey, "because they weren't a couple blocks away anymore. It was really in an optimal position for a long time for foot traffic." In recent years, Apex still drew decent crowds on special nights, most notably College Night on Thursdays and its regular lesbian parties. But it's been a while since Fridays and Saturdays were hopping, with lines to get in down the block.
It's still unclear what will happen with the space. "Not a word, not a word," says Oldaker, who goes by Joey-O, when asked if he's heard any news. Thompson still holds the lease to the building, as far as Metro Weekly has been able to determine — he's simply selling the business license. Oldaker, who started work at Badlands as a light technician, says the building still houses "probably the best light show in town." The equipment stays with the property.
Whatever takes its place won't replace the fond, lasting memories formed there.
"I remember being at the venue on its opening night," says longtime gay D.C. nightlife promoter Mark Lee. "It was the largest, most modern venue at the time. My friends and I would go there multiple times a week. It will always be an incredibly important part of the history of our community and the history of nightlife in Washington."
"I loved doing what I did," says Oldaker, the venue's general manager since 1997. "I hope I created a fantastic atmosphere that people will always remember."