With the Virginia State Board of Elections offering unofficial results for the Tuesday, Aug. 23, primary elections, Del. Adam Ebbin appears to have won his bid to be the Democratic nominee for Senate District 30, edging out Rob Krupicka and Libby Garvey. Ebbin, the only out gay member of the Virginia House of Delegates, is now on firm footing to become Virginia's first and only out gay state senator, representing the Democratic-leaning Northern Virginia district. He will face Republican Tim McGhee in the Nov. 8 general election.
"I'm very relieved that it's over," Ebbin said of the primary race Wednesday morning. "It's been a long undertaking."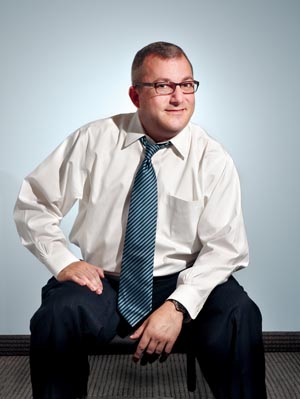 Now, he says, it's time to prepare for November and to get to know the residents of Senate district, which runs along the Potomac from Arlington south to Fort Belvoir.
"It's important to me that I meet as many of the constituents as possible and not take anything for granted," he assessed. "The Senate district has about 200,000 people in it. I want to be sure to reach out to all of them."
Ebbin also offered a special message to his supporters Wednesday morning, with more than 98 percent of the vote counted and his 38.76 percent share keeping him ahead of Krupicka's 35.95 and Garvey's 25.28.
"I owe a big thanks to all who chose to help and invest in this campaign, particularly the individuals from the gay community who were so helpful."