[FOLLOW-UP ARTICLE: HRC Announces Solmonese's Departure in 2012, Start of "Search Process" for Successor]
On Friday night, Aug. 26, Pam Spaulding at Pam's House Blend reported that Human Rights Campaign president Joe Solmonese will be stepping down in the coming months from his leadership role at the nation's largest LGBT political organization, a fact confirmed by Metro Weekly. His most recent contract expires in March 2012, and an informed source tells Metro Weekly that "a full candidate selection process will take place" to find his successor.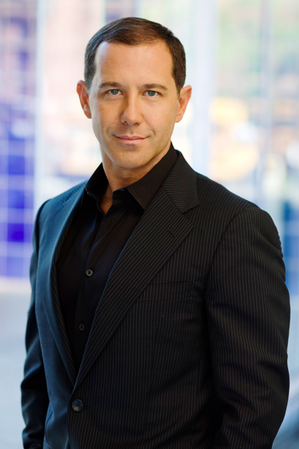 A second source familiar with the situation said that a board conference call that originally was scheduled for Aug. 29 was rescheduled on the evening of Aug. 26 to take place later today, Aug. 27. The change was made after Spaulding published her report, which stated that an announcement about his departure was to be made public on Aug. 30.
Solmonese has led the organization since March 2005, following the rocky and brief tenure of Cheryl Jacques, whose resignation in November 2004 led to the appointment by the board of Hilary Rosen as interim executive director and began the national search that resulted in Solmonese's hiring.
He helmed the organization during historic successes like passage of the Matthew Shepard and James Byrd, Jr. Hate Crimes Prevention Act in 2009 and the passage of the Don't Ask, Don't Tell Repeal Act in 2010 but also during one of the most divisive moments of the organization's history — its support in 2007 for a version of the Employment Non-Discrimination Act that was not inclusive of gender identity.
Although Spaulding reported that "a replacement executive director has been identified," four sources familiar with the situation describe that portion of the report as inaccurate — with one saying the process is just beginning and will not be rapid.
The replacement process for Jacques was detailed, lengthy and public — involving multiple news releases and announcements from HRC. The appointment of Rosen — who had a long history with the organization — as interim executive director was public, as were the plans for and make-up of the search committee, which was co-chaired by Gwen Baba of Los Angeles and Vic Basile of Baltimore, Md.
Spaulding refers to the person she reported was identified as Solmonese's replacement as "a paid consultant" who has worked with the organization. Metro Weekly has identified that consultant as Cathy Woolard, who most recently served on the senior leadership team at CARE, which describes itself as "a leading humanitarian organization fighting global poverty" and is based in Atlanta.
Although the sources say that no permanent replacement has been selected, none of the four sources were willing to say what, if any, role Woolard would play in the transition efforts at HRC.
Woolard has a history with HRC, having worked there for seven years, and in politics, having served as president of Atlanta City Council and been, per the Atlanta Journal-Constitution, the first out gay candidate to run for Congress in Georgia in 2004 — when she lost in the primary to Cynthia McKinney. She was hired by HRC and Georgia Equality in 2006 to fight legislation banning gays and lesbians from adopting or serving as foster parents.
As for Solmonese, he is slated to appear this evening, Aug. 27, at HRC's 18th Annual Cleveland Gala Dinner and Auction — where HRC Board of Directors co-chair Timothy Downing lives.