The Arlington Gay & Lesbian Alliance will host forums for candidates seeking to represent Northern Virginia in five separate offices in advance of the commonwealth's November 2011 elections for state assembly and local county races.
The nonpartisan organization, which advocates for LGBT rights and visibility in government and the community on a state and local level, will hold one forum on Wednesday, Sept. 28, with candidates from state Senate Districts 31 and 32 and the Arlington County Board. The second forum, to be held on Tuesday, Oct. 18, will feature candidates for state Senate District 30 and House of Delegates District 48.
So far, most candidates have confirmed they will attend the forum, Daniel L. Hays, president of AGLA, says. The only candidate who will not be attending is Republican Caren Merrick of the 31st Senate District race, who has cited a scheduling conflict on Sept. 28. Hays says the group offered to allow a representative attend and speak on behalf of Merrick's campaign, but no one has responded to that offer.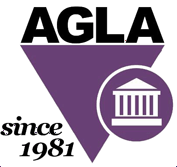 Both events will be held at the National Rural Electric Cooperative Conference Center, located on Wilson Blvd. in Arlington, and will start with a meet-and-greet session at 6:30 p.m., followed by the forum at 7:00 p.m.
Approximately 30 minutes will be devoted to each race during each forum. Candidates will give a 2-minute opening statement, followed by 2-minute responses to a series of questions from the moderator, followed by questions from the audience, where each candidate will be given one minute to respond.
While AGLA's status as a 501(c)(3) nonprofit prevents the group from making endorsements, Hays said he is looking forward to the forums.
"Nonpartisan political awareness has always been part of our three-part mission," he said. "We're happy to see to it that voters are properly educated about where candidates stand on the issues."
The candidates expected to attend on Sept. 28 are Democrat Barbara Favola of the 31st Senate District race; Republican Patrick Forrest and Democrat Janet Howell of the 32nd Senate District race; and Democrats Mary Hynes and J. Walter Tejada and Green Party member Audrey Clement for the Arlington County Board race.
The candidates expected to attend the Oct. 18 forum are Democrat Robert Brink, Independent Green Janet Murphy and Independent Kathy Gillette-Mallard of the 48th House of Delegates race, and, for the 30th Senate District race, Republican Timothy McGhee and Democrat Adam Ebbin, who is seeking to become Virginia's first out gay state senator.