With a new venue and a few other tweaks, the 2010 fall reception for The Center, D.C.'s LGBT community center, may be the organization's grandest yet.
"I believe it will be our biggest," says David Mariner, director of The Center, of the Sept. 30 fundraiser. "We're really excited to take it to Sofitel. It's been a great partnership."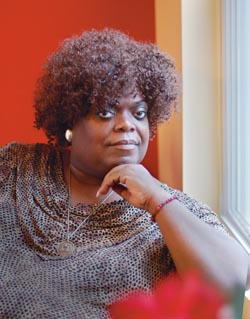 That's on top of the open bar, compliments of the Accomplished Traveler, a New York-based travel agency. Mariner says the agency's owner, Jason Miller, even volunteers at The Center when in town.
And while that certainly makes Miller a friend of The Center, the real stars Friday will be the event's four honorees: Sheila Alexander-Reid, founder of the Women in the Life Association; Earline Budd of Transgender Health Empowerment; gay-rights pioneer Frank Kameny; and Richard Rosendall, the Gay and Lesbian Activists Alliance's vice president for political affairs.
"This is our 9th year. We're making sure we honor some of the groundbreaking folks that we haven't recognized before – folks who have paved the way for us, so to speak," says Mariner. "We focused outside The Center this year. Next year, the focus will be on those who have made The Center possible. I'm going to try to coax [The Center's first president] Patrick Menasco to come down from New York."
Of course, being a fundraiser, the bottom line cannot be ignored. Accordingly, Mariner seems pleased that ticket sales are brisk enough that the reception may sell out.
"This is our biggest annual fundraiser, so it's really important for our continued operations," he says. "We have some really wonderful supporters. We're in a good position, but, obviously, this is an important part of that.
"We greatly appreciate the support of the community. I consider it an honor to be able to help people when they walk in [The Center's] door. Everyone else makes that possible. I remember that every day."
The Center's Fall Reception is Friday, Sept. 30, at Sofitel Washington DC Lafayette Square, 806 15th St. NW, 7 to 9 p.m. Tickets are $75, $45 for seniors/students, available online at thedccenter.org or at the event if still available.