"Many people are living the dream, but in other areas we're still working to progress," says Steven Wilson.
After the unveiling of the new Martin Luther King Jr. memorial on the National Mall, Wilson offers his own tribute to King. "Images: Secrets from Within," performed by Wilson's OASIS Dance Company, incorporates dance and fashion, and benefits Transgender Health Empowerment's Wanda Alston House, which serves D.C.'s homeless LGBTQ youth.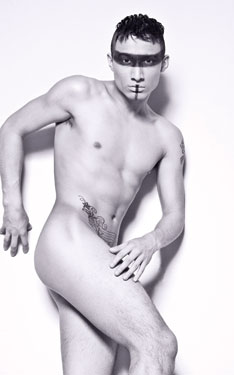 "The main character is a model who's struggling to come out, and it shows how the closet hurts everyone [in society]," says Wilson. In addition to the dance performance and runway show featuring the work of designers from D.C., L.A. and New York, Wilson's benefit gala also includes a cocktail reception honoring those who have provided distinguished service to local LGBTQ youth. Honorees are Rev. Dustin Baker, Robert "Harold Balenciega" Dinkins, Raul Posas, Terrence Ford, Jarmal Harris and the Gertrude Stein Democrats.
Wilson founded the community dance group OASIS in 2003 in his native Connecticut as a way to help those "who may have dance as a passion but may not have the funds to pay" for lessons to build skills with the art form. After years as a professional dancer, Wilson, who now lives in D.C. with his husband, serves as artistic director of the company, featuring 17 dancers and 32 models. The company is one facet of his fashion event planning firm Ovah The Top Productions.
He says the Alston House benefit will incorporate various styles of dance and "will definitely take you on a roller-coaster ride of emotions."'
The OASIS Dance Company's Alston House Gala is Sunday, Sept. 11, starting at 6:30 p.m. THEARC, 1901 Mississippi Ave. SE. Tickets are $25, or $75 for VIP. Call 202-889-5901 or visit thearcdc.org.