Maryland Attorney General Doug Gansler told supporters of marriage equality that he believes same-sex marriage will be passed by Maryland's General Assembly and signed into law by Gov. Martin O'Malley (D) in 2012, but also warned that opponents would likely place the measure on the 2012 ballot, setting off a tough fight to keep the proposed law in place.
Gansler, a Democrat, made the remarks during an opening address for a forum held at the Center for American Progress focusing on the findings of a newly released report showing how up to 2 million children with same-sex parents have been adversely affected by laws and policies designed to deny equal protections to LGBT couples.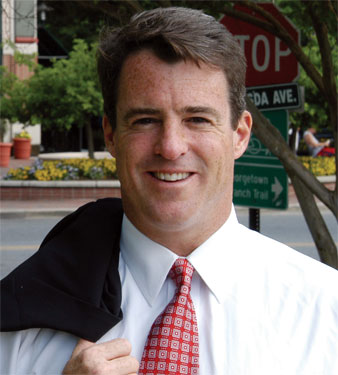 Doug Gansler
"Maryland is one of those states that's very strange in that area because we have a statute, which I believe to be unconstitutional in terms of equal protection and due process, which says that marriage is between a man and a woman," Gansler said. "That will change the next time it goes to the Court of Appeals."
But Gansler also said that the confluence of the 2012 election and a measure to repeal a state version of the DREAM Act, which would extend college tuition breaks to undocumented immigrants who graduate from state high schools, provide tax returns going back five years and complete two years of higher education or military service, will likely drive turnout among three groups – African-Americans, Catholics and Republicans – who each make up anywhere from one-quarter to one-third of the population and whose leadership is vehemently opposed to marriage equality.
Still, Gansler said he believes marriage equality will prevail, characterizing Marylanders as among the most progressive people in the country. Marylanders, he said, understand the idea of providing equal protections to same-sex couples and their children – who can be denied health insurance, access to educational loans and tax credits, survivor benefits and inheritance rights – under current law.
After his speech, asked about a separate gender-identity antidiscrimination bill expected in the 2012 legislative session, Gansler said he hadn't looked at the measure and couldn't yet offer a legal opinion. He added, however, that he believed transgender people have a right to equal access to public accommodations.