The house and office belonging to recently deceased gay civil rights pioneer Frank Kameny will be added to the National Parks Service's Register of Historic Places Nov. 2, according to Mark Meinke, founder of the Rainbow History Project and one of the people involved in the push to have Kameny's house recognized on a national level.
The Kameny house, located at 5020 Cathedral Ave. NW, will become the only LGBT historic site listed in the register, which contains 80,000 other historic sites across the country, says Meinke. Among the more select group of 2,500 national historic landmarks, only New York's Stonewall Inn has any relation to LGBT history.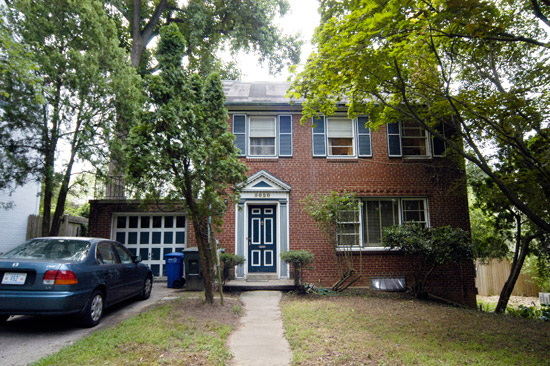 Frank Kameny House
Photo by Patsy Lynch
Meinke says the effort to add the Kameny house to the register began in 2003. First, however, Rainbow History and local activists had to get the house listed as a D.C. historic landmark, which happened in February 2009.
Meinke says that major occurrences in LGBT history are relatively recent, meaning there has been less time to analyze proposed sites from a historical perspective, explaining one reason the designation of Kameny's house is so rare.
"We hope that recognizing [his house] as a national historic site means other cities and states will bring forward other LGBT sites for national historic recognition," he says, pointing to Chicago's Henry Gerber house and Harvey Milk's Castro Camera site in San Francisco.
David Field, of the National Trust for Historic Preservation, calls the Kameny house's inclusion on the register "fairly precedent-setting" because it is the first place associated with a gay civil rights figure.
Tom Mayes, of the National Trust for Historic Preservation, says he first became involved with the Rainbow History Project when he served on its advisory board and pushed to have Kameny's house recognized because of Kameny's contributions to LGBT rights and his role as a significant figure in the movement's early years.
Mayes says one of the issues that arose when Rainbow History first suggested making the house a historic site was the fact that Kameny was still alive at the time. The register is typically hesitant to recognize an occupied house as a historical site, he says.
"They like to wait some time to try to make sure they have some historical perspective," Mayes explains.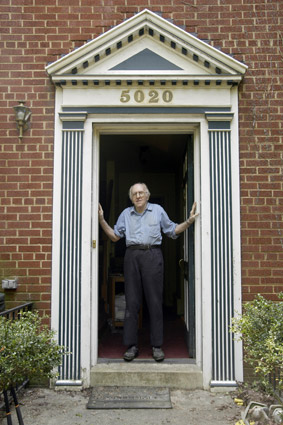 Frank Kameny
Photo by Patsy Lynch
Tim Dennee, of the District of Columbia Historic Preservation Office, says nominations to become a national site in the register must be nominated through their state preservation office and must undergo an intense review.
Nominations on the national level are taken on the basis of urgency, says Dennee. For example, properties that need to be rescued from demolition or are applying for special permits or rehabilitation tax credits are given priority over sites in less-pressing circumstances.
Echoing Mayes's observation, Dennee says it was "extremely unusual" to nominate Kameny's house for historical designation while he was still alive and residing there, a practice that is generally discouraged by National Register guidelines.
He adds that properties can gain historic recognition because of their architectural significance, as well as their roles as backdrops to historic events or being the homes of important figures. In order to qualify under the guidelines, a property must meet seven different "tests of integrity," including being in relatively good physical condition and visually evoking the character of the property as it would have appeared during its period of historical significance.