Jay Michaelson thought coming out would spell the end of his religious life. He was wrong. It became a new beginning.
"I really thought that God wanted me to lie and hide and repress who I was," says the Conservative Jewish-raised Michaelson, who came out 15 years ago while in his mid-20s. Rather than reject religion, Michaelson made it his mission to push back against religious intolerance and hostility.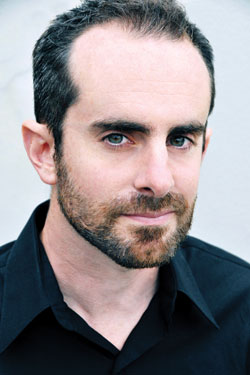 Jay Michaelson
Michaelson's new book, God vs. Gay? The Religious Case for Equality, aims to help to all religious people reconcile traditional teachings about sexuality with modern understanding. "While two or three verses have been misinterpreted and adapted [as anti-gay] over the centuries," he says, "there are literally hundreds of other important religious teachings that support equality and inclusion."
Says Michaelson, "[The book] makes the argument that queer people enrich religious communities. I think we're only now starting to really think about and feel and perceive the ways in which our sexual and gender identities contribute so much to everybody [in society]." He sees a new queer theology emerging, with great debt to the feminist theology that came before it.
Michaelson's work integrating his sexuality and his spirituality — which includes starting the LGBT Jewish organization Nehirim — is an echo of earlier efforts in the "New Jewish Culture." Through the magazine Zeek, Michaelson helped inspire a new generation seeking to merge their religion and culture. "I wasn't interested in a religious identity that was bought off of a shelf, or a cultural identity that was clichés of gefilte fish and matzoh balls. And yet, I wanted a real engagement with Jewishness."
Reflecting on the parallels, Michaelson jokes, "I guess my whole life is [about] trying to have my cake and eat it, too."'
Jay Michaelson appears at a GLOE-sponsored discussion at the 13th annual Jewish Literary Festival on Sunday, Oct. 23, at 11 a.m. at the 'Washington, D.C. Jewish Community Center, '1529 16th St. NW. Tickets are $10. Call 202-777-3251 or visit washingtondcjcc.org/litfest.