Senate Health, Education, Labor and Pensions (HELP) Committee Chairman Tom Harkin (D-Iowa) announced that the committee today reported the Elementary and Secondary Education Reauthorization Act of 2011 — a mark-up that did not contain either of two anti-bullying bills pushed by LGBT advocates.
The two amendments that advocates had been hoping to have been added to the bill are the Safe Schools Improvement Act (SSIA) and Student Non-Discrimination Act (SNDA). The SSIA, co-introduced by Sens. Bob Casey Jr. (D-Pa.) and Mark Kirk (R-Ill.), would amend the Safe and Drug-Free Schools and Communities Act to include bullying- and harassment-prevention programs, including ones based on sexual orientation or gender identity. The SNDA, introduced by Sen. Al Franken (D-Minn.) and modeled after Title IX, would add sexual orientation and gender identity to federal education nondiscrimination law.
Justine Sessions, a spokeswoman for HELP Committee Chairman Tom Harkin (D-Iowa), told Metro Weekly, "Both SNDA and Safe Schools were discussed as amendments and withdrawn."
She added that Franken "plan[s] to bring SNDA up when ESEA is considered by the full Senate."
HRC president Joe Solmonese said in a statement, "We are disappointed that the Committee did not adopt anti-LGBT bullying amendments that enjoyed bipartisan, majority support. This major reauthorization bill was the best opportunity the Senate will have in this Congress to address the problem of bullying faced by LGBT students."
In a statement, Harkin said, "Like any major piece of legislation, this bill is not perfect, but it is an important step forward for America's children. I will continue to work with my colleagues on both sides of the aisle and education experts to build on this strong foundation and improve this bill when it is considered by the Full Senate."
Solmonese added: "It is imperative that the Committee revisit this issue and acknowledge the consequences bullying has on the youth in our community."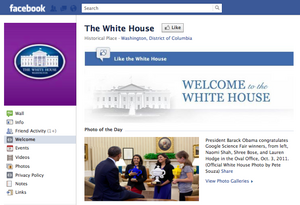 The ESEA mark-up happened on Spirit Day, which the Gay & Lesbian Alliance Against Defamation describes as a day in which "[m]illions of Americans wear purple … as a sign of support for lesbian, gay, bisexual and transgender (LGBT) youth and to speak out against bullying." Among the sites altered for Spirit Day was the White House Facebook page.
The White House has generally supported anti-bullying legislation, but, as Metro Weekly detailed in March, has not taken any of several opportunities to endorse either the SSIA or SNDA.
Asked by Metro Weekly on Oct. 19 if the White House had asked Harkin to include either bill in the legislation, White House spokesman Shin Inouye later on Oct. 19 replied by writing only, "We appreciate Chairman Harkin's efforts on reauthorization and we will continue to work with him and other members of the Committee to make improvements to the legislation."
A year ago, in October 2010, however, Inouye had told Metro Weekly, "Next year when the Elementary and Secondary Education Act is being considered, we look forward to working with Congress to ensure that all students are safe and healthy and can learn in environments free from discrimination, harassment, and intimidation; that students have access to adults who engage them and care about their success, and to supports that promote their learning and well-being."
In a statement, committee ranking minority member Michael Enzi (R-Wyo.), said, "Today's markup of the Elementary and Secondary Education Act was an important first step, but we still have a lot of work to do when the bill reaches the floor of the Senate. We must keep working in order to have true bipartisan education reform. I thank my colleagues for their hard work and look forward to continuing to work with them as we move forward in the legislative process."
Spokespersons for Franken and Casey were not immediately available for comment, although multiple messages seeking comment were left with both offices.