The Gertrude Stein Democratic Club will celebrate its 35th anniversary Oct. 27 by presenting awards to local leaders and activists who have made an impact on the D.C.-area LGBT community.
The club will also posthumously honor longtime gay rights pioneer Frank Kameny with the newly created "Dr. Frank Kameny Pioneer Award," to be given annually to a person demonstrating leadership in and a longtime commitment to the LGBT community.
Those receiving awards include the Servicemembers Legal Defense Network and its executive director, Aubrey Sarvis; local transgender activist Ruby Corado; openly gay Virginia state Rep. Adam Ebbin (D-Arlington); Jeffrey Richardson, a former Stein Club president and current head of the Mayor's Office of GLBT Affairs; the Rev. Dr. Susan Newman; Peggy Shorey; and Timothy Mahony.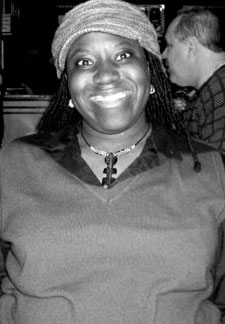 Stein Club President Lateefah Williams says the club plans to offer a memorial display and presentation honoring the recently deceased Kameny, and is asking the public to provide any historical artifacts, posters, fliers or other memorabilia that might help to illustrate Kameny's influence on the political progress of LGBT people in Washington. Williams says local activist Paul Kuntzler, Kameny's co-founder of the Stein Club and the Gay and Lesbian Activists Alliance, will be accepting the award on Kameny's behalf and will share some reflections on his life.
As to the gravity of reaching the 35-year mark, Williams says the club has been effective in influencing local elections and installing politicians that have enacted legislation on behalf of members of the LGBT community.
"It's amazing and a testament to the leadership Stein has had over the past 35 years that it's still remarkably effective," Williams says. She adds that even with the passage of big-ticket items like marriage equality, the group hopes to stay relevant by expanding its outreach to marginalized sections of the LGBT community, including transgender individuals and LGBT youth, as well as deal with issues such as employment discrimination, homelessness, violence and bullying.
The Stein Club awards ceremony is Thursday, Oct. 27, from 7 to 9 p.m., at the Doubletree Hotel, 1515 Rhode Island Ave. NW. Tickets, $50, are available online at steindemocrats.org.