From first runner-up for 2009 Metro Weekly Coverboy of the Year to Mr. Gay Washington D.C. 2011-2012, Cesar Ayala shows no signs of slowing down. As a matter of fact, his local Mr. Gay title, announced in September, has him set to compete for U.S. Mr. Gay later this month in Philadelphia.
"This pageant is my chance to pass the powerful messages about gay-deaf issues," Ayala, who is deaf and a student at D.C.'s Gallaudet University, tells Metro Weekly via email. "Sometimes gays who are hearing forget about us. … I am here to represent for D.C., the deaf community and the gay community."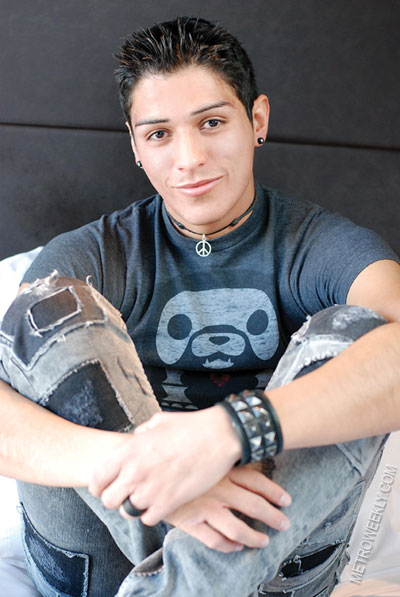 The first order of competition business, however, is getting there. To that end, Ayala is trying to raise a minimum of $1,800.
"My body isn't the only thing to bring to Pennsylvania," he points out. "My producer and interpreter are going with me, too. We need to pay for hotel, food, train, the sash and much more."
If he surpasses his goal, Ayala says he'll find a way to put the funds back into the LGBT community through the competition's nonprofit producer, Noble Beast Foundation.
Nearly as important are votes from the community, which constitute one of the pageant categories: online popularity.
Ayala, however, is most anxious about the swimsuit competition.
"I have to walk onstage while I'm in a swimsuit in front of judges, friends and the audience. My friends always say, 'Shut up, Cesar! You have a nice body."'
To vote for Ayala or to learn more about the U.S. Mr. Gay Competition, Nov. 18-19, visit mrgaycompetition.com. To donate to Ayala, contact him at cesar.ayala@gallaudet.edu.