Call out the welcome wagon, Gary has arrived. The 25-year-old – originally from Detroit, and most recently Atlanta – moved to metro D.C. in August — Woodbridge, Va., specifically. "I've always liked visiting D.C. There was always positive energy. And I was ready for a change. I think I grew out of Atlanta." Settling in, Gary spends his days with admin work in academia, hitting the gym and modeling.
What's on your nightstand?
As of now, there's no nightstand. I'm still buying furniture.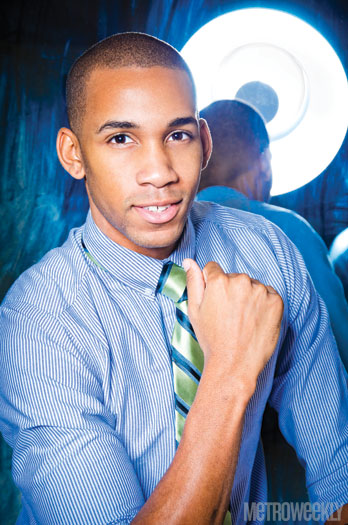 Then where do you keep condoms and lube?
Bathroom drawer.
What are your television favorites?
I love Criminal Minds. I like shows like The First 48. Mystery-crime shows.
What was your favorite cartoon when you were a kid?
It had to be Bobby's World.
What superhero would you be?
A Power Ranger. The blue one.
Who's your greatest influence?
My mom and sister. They taught me how to be strong and not let anything deter me from my goals and dreams.
What's your greatest fear?
Failing.
Pick three people, living or dead, who you think would make the most fascinating dinner guests imaginable.
Missy Elliott, Britney Spears and Ellen DeGeneres.
What would you serve?
Alcohol and something healthy. Maybe a good salad.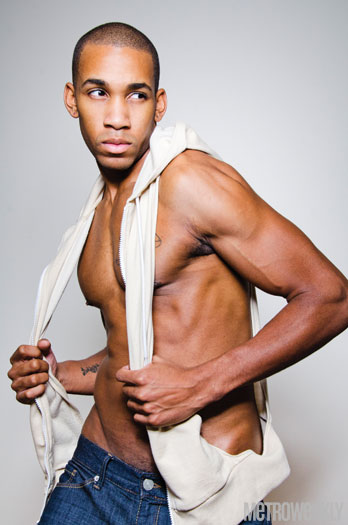 Coverboy: Gary
How would you describe your dream guy?
He would be attractive – tall and tone – down to earth, sense of humor, very successful.
Define good in bed.
Calling off of work the next day.
Who should star in a movie about your life?
Mehcad Brooks from True Blood.
Who was your first celebrity crush?
I never had a crush on a celebrity.
Not even the blue Power Ranger?
No!
Who gets on your nerves?
Someone who is very arrogant. A know-it-all.
If your home was burning, what's the first thing you'd grab while leaving?
My iPad.
What's your biggest turn-on?
Confidence is really sexy.
What's your biggest turn-off?
Smoking.
What's something you've always wanted to do but haven't yet tried?
Skidiving.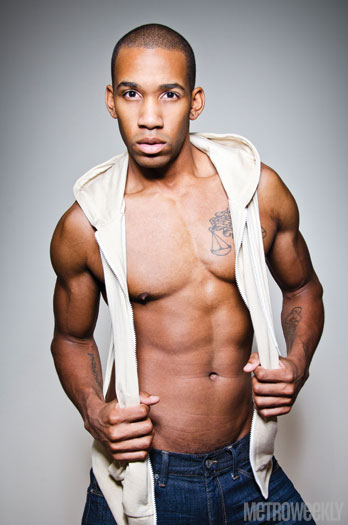 What's something you've tried that you never want to do again?
Waterskiing.
Boxers, briefs or other?
Boxer-briefs.
Who's your favorite musical artist?
Missy Elliott, because of how diverse she is.
What's your favorite website?
Myvidster.com. You have to turn off the filter.
What's the most unusual place you've had sex?|It's not unusual, but on a balcony, like the 20th floor, overlooking Miami.
What position do you play in the big baseball game of life?
Pitcher.
What's your favorite retail store?
Any independent boutique. I like stuff you've never seen before.
What's the most you'll spend on a haircut?
$20.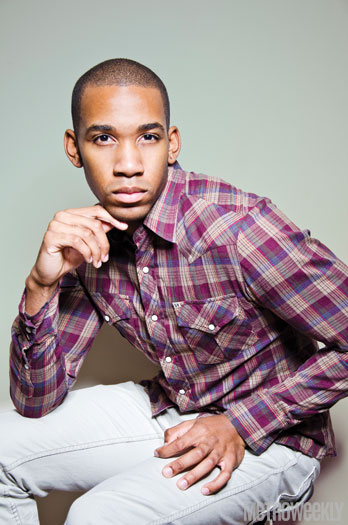 What about on shoes?
I would spend whatever on a pair of shoes if I liked them.
What's your favorite food to splurge with?
I'm a sucker for Wheat Thins. I could eat boxes.
What's your favorite season?
Spring. Not too hot, not too cold. Just right.
What kind of animal would you be?
A tiger. I think they're sexy.
What kind of plant would you be?
A palm. It feels carefree, reminds me of sun.
What kind of car would you be?
A Maserati, black on black.
What are you most grateful for?
I'm grateful for life, family and friends.
What's something you want more of?
Money.
State your life philosophy in 10 words or less.
Live, love and laugh.