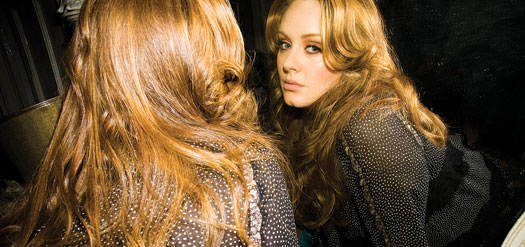 Lady Gaga and Beyoncé both released new albums in 2011. But aside from some great tracks (most notably "Americano" and Sheibe" from Gaga, "Run The World (Girls)" and "End of Time" from Beyoncé) neither artist came close to inspiring me the most. In fact, both produced among the worst albums I heard in 2011 — by which I mean, they were among the albums that disappointed me most. While not bad per se, neither album was The Fame Monster or B'Day.
Beyoncé's former Destiny's Child cohort Kelly Rowland also disappointed this year. Though it also wasn't bad, Here I Am trafficked mostly in Rowland's usual steamy R&B. In the end, she only teased that she might become a full-fledged dance diva.
Ultimately, though, pop music in 2011 was more satisfying than unsatisfying. Erasure, Tom Goss and Eric Himan were among the gay acts offering real appeal in 2011, which also saw the triumphant return to recording from Stevie Nicks and Jennifer Lopez. The year also brought Sony's release of a remastered version of George Michael's Faith, which only proved the 1987 classic still ranks as one of the very best pop albums ever recorded.
But the biggest development of the year was the U.S. birth of Spotify. The Swedish streaming service might not change the music industry yet again, but it's certainly changing my approach to recorded music. In many ways, it makes me feel like a kid again — or at least a 20-something hooked on Napster and giddy with all the new music I'm discovering.
The best, as they say, may be yet to come, but there's nothing about the following that feels like any kind of consolation.
1. Adele, 21 — There really was no one else like this young British soul-stirrer in 2011, whose sophomore album was a thrilling revelation, destined to become a classic — and hopefully, a harbinger of more to come.
2. Rihanna, Talk That Talk — Barbados's reigning pop princess found love in a hopeless place, all right: She released her brightest and best set yet, a cohesive club-oriented album that keeps you moving from start to finish. Rihanna's a good girl gone great.
3. MEN, Talk About Body — JD Samson, formerly of Le Tigre, leads this queer collective — which in fact includes only one member with a y chromosome. The group rocked PhaseFest and the 9:30 Club this year with its "radical" dance music, and its charming debut reminds me of why I fell in love with house music in the first place: It's the energy, stupid.
4. LMFAO, Sorry For Party Rocking — This dance/rap, "half-black, half-white, domino" duo, descendants of Berry Gordy Jr., might prove to be a passing fad, but it's also at least subtly helping club culture become less segregated — in every sense of the term — and more open to male sexuality. These Speedo-wearing, wiggling/shuffling dudes may be straight, but any gay man can appreciate what they're up to.
5. Hercules + Love Affair, Blue Songs — The gay Andrew Butler's mixed-gender, mixed-sexuality neo-disco band, named after a Greek hero and his male travel companion Hylas, offers club music smarter than it is silly, rounded out by real horns and strings. Its edgy sophomore album Blue Songs is far more accomplished than the restrained 2008 self-titled debut. Here, the band lets its emotions carry the tunes.
6. R.E.M., Collapse Into Now — The queer Michael Stipe and his band retired with a bang: Collapse Into Now may not quite match the achievements of 1983's breakthrough Murmur or 1992's pinnacle Automatic for the People, but it was certainly better than the last decade's attempts at a comeback, reminding everyone of the band's sheer vitality.
7. Florence + The Machine, Ceremonials — On her sophomore album, Florence Welch goes all out with a baroque pop sound that owes much debt to her British forebears, from Kate Bush to Siouxsie and the Banshees to PJ Harvey. It can get a bit too dramatically euphoric, exhausting in its intensity — but there's no denying the power of her banshee vocals, further embellished with gospel choirs, twinkling harp, elaborate strings and pounding percussion. It all adds up to the type of ceremonial anthems of legend.
8. Britney Spears, Femme Fatale — The onetime Mouseketeer is underrated as a purveyor of choice dance-pop: Spears encourages her producers to develop dazzling electronic experiments, and on her best set yet, Femme Fatale, they use auto-tune and vocoder in more creative, appealing ways than recent albums from other artists. Everyone wants to go all the way, this way.
9. Childish Gambino, Camp — The actor/writer Donald Glover (Community, 30 Rock), aka Childish Gambino, is an improbable rap star, and even more, an improbably great rap star. Camp merges hip hop and house and rock and R&B in a way more enticing than most other hip hoppers in a decade. And Glover/Gambino, a self-styled "black nerd," offers an intoxicatingly smart and satirical lyrical flow, one that easily wins you over in a way that Kanye can only dream of.
10. Barbra Streisand, What Matters Most — On What Matters Most, the strings really sing, the horns really blow, the percussion swings — and Barbra Streisand sounds impeccable. Unlike, say, 2009's standards set Love Is The Answer, Streisand's new set channels classic – and not smooth – jazz. It's classic Babs, through and through.