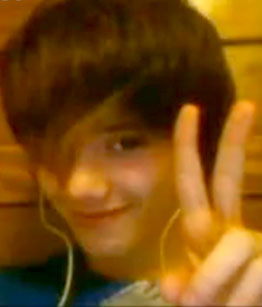 A 14-year-old gay boy, Phillip Parker, took his own life on Friday. Reports are coming out that he was the focus of bullying at Gordonsville High School in Tennessee.
His parents, Gena and Phillip Parker, told WSMV that their son had been treated badly because he was gay. His mother told cameras at a vigil on Saturday, "That was his choice, and nobody else liked it." His grandmother, Ruby Harris, indicated that young Phillip felt like he "had a rock on his chest," and he wanted to take it off so he could breathe. (WSMV)
Phillip's grandfather, Paul Harris, told News Channel 5:
"After he did what he did, we found out a lot that we didn't know and there is a lot of bullying that goes on at the school…. Whether it's verbal or physical a counselor at the school should be on top of it and notify the parents. We weren't notified, and Phillip didn't tell us about it."
The parents say they will be meeting with school officials today.
Phillip Parker's death follows news of other gay teens committing suicide under similar circumstances in recent weeks.
Jacob Rogers, 18, also from Tennessee, took his life on December 7. A friend of Rogers told WSMV that, despite seeing guidance counselors, he felt no one was helping: "He started coming home his senior year saying 'I don't want to go back. Everyone is so mean. They call me a faggot, they call me gay, a queer." The Tennessean reports that Rogers lived with his grandmother due to family issues, and he had at some point experienced difficulty with an eating disorder and substance abuse.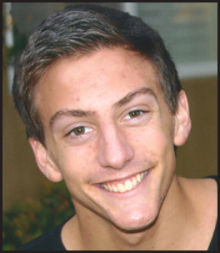 Jeffrey Fehr, 18, was a member of his California school's cheerleading team who hanged himself on January 1. The Sacramento Bee reported that Fehr was taunted by bullies for years, and that a relationship had recently ended between Jeffrey and another young man. His family said students started calling Jeffrey a "fag" in sixth grade, and his father, Steve Fehr, is quoted as saying: "We will second-guess ourselves forever…. But we do know that for years and years, people knocked him down for being different. It damaged him. It wore on him. He could never fully believe how wonderful he was, and how many people loved him."
EricJames Borges, 19, was a budding filmmaker who also took his life this month. Despite being a volunteer for The Trevor Project and making a video contribution to the "It Gets Better" Project," it seems Borges could not overcome the treatment he received in his "extremist Christian household," along with years of bullying at school where he was "physically, mentally, emotionally and verbally abused on a day-to-day basis." EricJames said that, during his freshman year at college, his mother attempted to "cure" him with an exorcism. His parents subsequently called him "disgusting and perverted" and finally kicked him out of their house.
Phillip Parker's news video:
Jacob Rogers' news video:
EricJames' "It Gets Better" video: