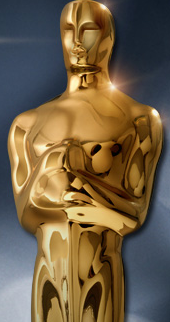 Among the nominees for Academy Awards announced this morning are several who were nominated for playing characters from across the spectrum of LGBT identity, including two Best Actress nominees: Glenn Close for for her role as Albert Nobbs in Albert Nobbs and Rooney Mara for her role as Lisbeth Salander in The Girl With the Dragon Tattoo.
The duo will, however, be facing an uphill battle for the Oscar, facing off against The Irony Lady's Meryl Streep, My Week With Marilyn's Michelle Williams and The Help's Viola Davis.
In the supporting categories, Janet McTeer was nominated for Best Supporting Actress for Albert Nobbs and Christopher Plummer was nominated for Best Supporting Actor for Beginners.
Also of note: Madonna's W.E. was nominated for Outstanding Costume Design.
Read all the nominees here.
The Oscar winners will be announced on ABC on Feb. 26.
Get Spotlight in your inbox. Join our mailing list.