"It's a little bit different with us than other boy bands," says Max George, of the five-piece U.K. outfit The Wanted. "We have 10-year-old girls up to grown men that like our music."
In fact, the band, which has become a major pop sensation in its home base over the past two years, will make a special appeal to D.C.-area grown men of the gay variety with an appearance at Town Danceboutique this Friday, Jan. 20, following a concert earlier in the evening at the Rock & Roll Hotel.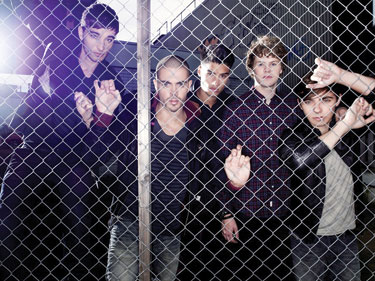 The Wanted
George, who once appeared naked (though not full frontal) in a queer British magazine, says the gay market is a critical part of the band's strategy for success.
"Whenever we've done gay clubs before," says George, who's straight, "the atmosphere's been great. It's always gone over well."
As refreshing as it is, courting a gay fan base is not the only thing that distinguishes The Wanted from many boy bands of yore. Though assembled by the label Universal, The Wanted is not your typical manufactured boy band. In fact, its members are all really men: Only one, Nathan Sykes, is still a teenager. (At 18, even Sykes is of legal drinking age — in the U.K., anyway.) And the band's target fans aren't really tweens or teens either. "We're not so much targeting kids really," says the 23-year-old George, a native of Manchester. "I think our music is quite mature. Our lyrics can be a little bit racy."
The two D.C. stops this Friday are part of an initial push to crack the American market, which launched with a performance on Ellen DeGeneres's Ellen show last week. The band also just released "Glad You Came," a catchy U.K. chart-topper from last year that easily could find favor among fans of the Backstreet Boys or N'Sync – as well as any fan of modern-day dance-pop.
Another way The Wanted men are not your typical boy band: They don't – and won't — dance. "We're not dancers," says George, joking, "We've all got two left feet."
Before he turned to music, George was preparing to put those feet in action — as a professional soccer player. He was affiliated with a leading British soccer club until "I decided the lifestyle wasn't for me."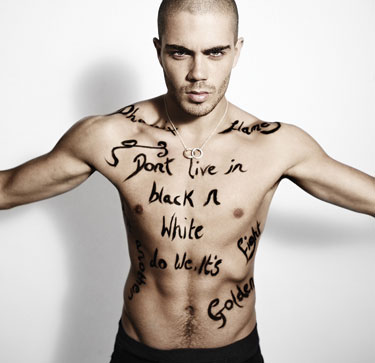 The Wanted: Max
Though The Wanted fans are generally older – and more mixed-gender — than Justin Bieber's screaming pubescent girls, they still sometimes get wild in showing their ardor. George recounts the time a girl hid in the band's van after a concert. "When we got to the flat, which was about an hour's drive away," he says, "we found her lying in a box." She got what she came for: "We invited her in for a cup of tea, took pictures and then sent her on her way," says George.
And if a boy tried to do the same thing? "Listen," he says, "anyone's welcome. Why not?"
The Wanted performs Friday, Jan. 20, at 8 p.m. at the Rock & Roll Hotel, 1353 H St. NE. Tickets are $15. Call 202-388-ROCK or visit rockandrollhoteldc.com. Afterward, The Wanted stops at Town Danceboutique, 2009 8th St. NW. Cover is $5 before 11 p.m. or $10 after or if under 21. Call 202-234-TOWN or visit towndc.com.