Today, Servicemembers Legal Defense Network executive director Aubrey Sarvis told Defense Secretary Leon Panetta that his organization is "troubled" that a new program directive released recently failed to provide protection to same-sex partners. Referencing a request made by the organization in the run-up to the end of "Don't Ask, Don't Tell" that it end discrimination against same-sex couples, where possible under law, in military programs, Sarvis wrote today to the secretary today that the new program "continues this same sort of discrimination."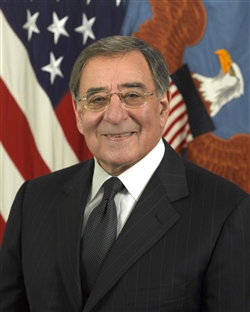 In the Aug. 11, 2011, letter, Sarvis had written to Panetta that "you have the ability, within the confines of that law, to make same-sex married couples and their families eligible to take part in some of the same programs that are available to straight married couples and their families." The organization laid out specific examples of where and how the Pentagon could do so in the course of repealing DADT.
The Jan. 23 Department of Defense directive (pdf) about the Sexual Assault Prevention and Response (SAPR) Program criticized by SLDN, though, uses a restrictive definition when determining the applicability of the program for "victims of sexual assault perpetrated by someone other than a spouse or intimate partner."
The SAPR program's eligibility is limited to those "military dependents" who are "eligible for treatment in the military healthcare system," which a lawyer with SLDN says is limited to federally recognized spouses, parents, siblings or children of the servicemember or parents, siblings or children of the a servicemember's federally recognized spouse.
Another program referenced in the SAPR Program directive — the Family Advocacy Program, which applies to sexual assault perpetrated by spouses or intimate partners — uses a broad definition for program eligibility, however, that includes spouses, former spouses, a person with whom the servicemember has a child or an intimate partner with whom the servicemember has shared a domicile. This, according to the SLDN lawyer, allows for coverage of same-sex spouses.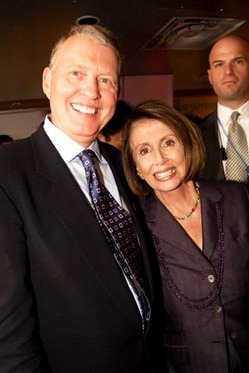 Asked about the SAPR Program directive's non-inclusion of same-sex partners, Pentagon spokeswoman Cynthia Smith did not have an immediate answer but told Metro Weekly that one would be coming "within the next couple of days." As to SLDN's letter specifically, Smith wrote, "The Secretary will respond to the letter as appropriate."
The restrictive language in the SAPR program's eligibility appears, according to the SLDN attorney, to be linked to eligibility to a military identification card. As Sarvis noted in the August 2011 letter, however, "A Military ID is required for on-base activities, and there is no statute preventing issuance of IDs to same-sex spouses. An ID would also allow the same-sex spouse to bring dependent children on base without being accompanied by the service member."
In today's letter, Sarvis references the fact that the Defense Department has not made this requested change, writing, "There is much that you can do today that would be meaningful to service members and their families (and that would not burden the Department or the armed services). You can permit identification cards to be issued to same-sex spouses of service members."
Referring to the lead plaintiff in SLDN's lawsuit challenging the denial of equal benefits by the Armed Forces for servicemembers with same-sex spouses, Sarvis notes of the ID change request, "This would, for example, allow the wife of Maj[or] Shannon McLaughlin to take their one-year-old twins to base medical services and the base daycare. It would also permit Casey McLaughlin and other same-sex spouses to take part in family support programs when their service member spouse is deployed."
READ today's SLDN letter: Sarvis to Panetta – 013012.pdf
[Photos: Above right: Panetta; below left: Sarvis, left, and Pelosi.]