Virginia's state Board of Juvenile Justice voted 5-1 Jan. 10 to include protection against discrimination based on sexual orientation in new rules governing residential facilities overseen by the Department of Juvenile Justice Services.
The board had previously been advised by the office of Attorney General Ken Cuccinelli (R) to strip such protections from the rules. But LGBT advocates feared that removing such protections would place LGBT youth at risk of bullying, discrimination and abuse.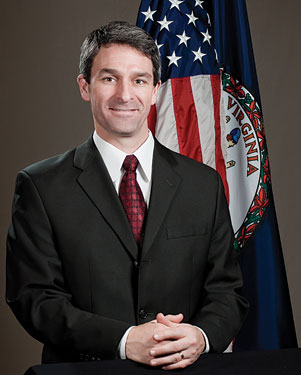 Ken Cuccinelli
Such protections for LGBT minors in juvenile residential programs have been in place since 2005, according to Claire Guthrie Gastañaga, legislative counsel for Equality Virginia, the Commonwealth's major LGBT rights group.
"Equality Virginia continues to be grateful that the Board and the professional staff of the Department of Juvenile Justice recognize the vulnerable position of the youth in their care who are lesbian, gay, bisexual, transgender and questioning (LGBTQ) and their ongoing need for protection from discrimination in non-residential and residential programs operated under the Department's auspices," James Parrish, executive director for Equality Virginia, said in a statement.
Parrish also attacked Cuccinelli for recommending that the board not include protections.
"This is not the first time that the Attorney General's Office has tried to impose Attorney General Cuccinelli's personal views about gays and lesbians on agencies that deserve, but are not getting, objective legal advice," Parrish said. "An overwhelming majority of Virginians agree that discrimination based on sexual orientation and gender identity is wrong, and the Governor's Executive Directive No. 1 accurately says it is unconstitutional."
Caroline Gibson, a spokeswoman for the attorney general's office said that Cuccinelli had reviewed the regulations and came to the conclusion that the listing of sexual orientation as a protected class should be removed because it exceeds the authority of the board.
Gibson said that Cuccinelli advised the board that only the General Assembly has the authority to create a protected class of persons, and, while the attorney general's office cannot reverse the board's ruling, the rules are not legally binding.
"Our advice stems from a sound and clear interpretation of Virginia law," Gibson said in a statement. "We were asked to interpret and advise on the law as it is written, and that is precisely what we did."