7. Polyester (1981)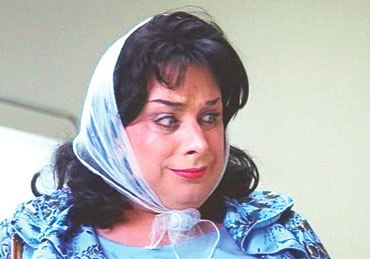 Polyester: Divine
Where to even begin with John Waters, Baltimore's patron saint of trash cinema? Books have been written about his camp sensibilities and guerrilla cinema tactics. When you look at his entire filmography, from Pink Flamingos to A Dirty Shame, it feels impossible to pick just one.
But we won't let that stop us. We're going with Polyester.
One of Waters's early films, Polyester boasts one of the all-time-great promotional gimmicks: Smellorama, with moviegoers receiving a scratch-and-sniff card to be whiffed at different, generally olfactorily unpleasant, moments of the story. But Polyester also marks the moment where Waters makes his pirouette from the outrageous grotesqueries of Pink Flamingos and Female Trouble to the ironic-yet-earnest camp of Hairspray and Cry-Baby. As the put-upon Francine Fishpaw — married to a porn-theater entrepreneur, mother of a trampy daughter and a glue-sniffing son who's also the "Baltimore Foot Stomper" — Divine starts shaping the hausfrau persona that would later grow into Edna Turnblad. It's every bit as transitional a moment for Divine's lamentably shortened career.
Polyester has all the gleeful outrageousness of early Waters, minus all the turds. And it has the polish of a camp master, without the saccharine that crept into his later work. The argument can be made that Serial Mom is truly Waters's high mark, but despite our love for Kathleen Turner's murderously funny performance, we have to stick with Divine inspiration.