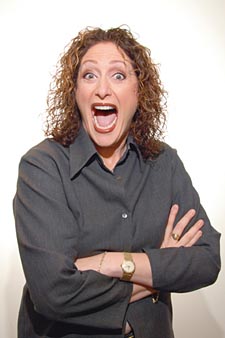 The Emmy Award-winning actress and comedian Judy Gold stops by Riot Act for a weekend of standup also featuring Tony Deyo and hosted by Gaylarious!'s Zach Toczynski. Thursday, Feb. 16, at 8:30 p.m., Friday, Feb. 17, at 8 p.m. and 10:30 p.m., Saturday, Feb. 18, at 8 p.m. and 10:30 p.m. Riot Act Comedy Theater, 801 E St. NW. Tickets are $20 to $25. Call 202-697-4900 or visit riotactcomedy.com.
Read our 2009 interview with Judy Gold here.
Judy Gold photographed for Metro Weekly by Todd Franson.
Get Spotlight in your inbox. Join our mailing list.