The Helen Hayes Awards nominees for 2012, DC's theater awards, were announced on Monday, Feb. 27, and include nominees ranging from fifteen nominations, including Outstanding Resident Play, for Synetic Theater's King Lear to nine nominations, including Outstanding Resident Musical, for Signature Theatre's Hairspray to six nominations — including two Robert Prosky Award for Outstanding Lead Actor, Resident Play, nominations — for Studio Theatre's The Habit of Art.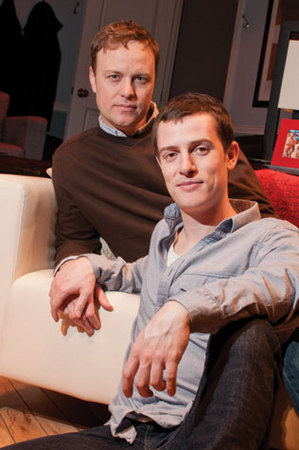 For the top resident musical and play nominees, 11 shows were nominated.
For Outstanding Resident Musical:
Follies – The Kennedy Center
Hairspray – Signature Theatre
Liberty Smith – Ford's Theatre
Pop! – The Studio Theatre 2ndStage
Side By Side By Sondheim – Signature Theatre
The Sound of Music – Olney Theatre Center
For Outstanding Resident Play:
A Bright New Boise – Woolly Mammoth Theatre Company
Cyrano – Folger Theatre
King Lear – Synetic Theater
Ruined – Arena Stage
Venus in Fur – The Studio Theatre
Among the other nominees are Hugo Weaving, profiled by Metro Weekly, for his supporting performance in the non-resident production of Uncle Vanya at the Kennedy Center; Tom Story for his lead role in Studio Theatre 2ndStage's production of Pop!; and Story's partner, Chris Dinolfo, for his supporting role in the resident production of King Lear at Synetic Theater. The couple, starring together in Round House Theatre's Next Fall, recently were profiled by Metro Weekly.
The Helen Hayes Awards is a signature program of theatreWashington, the only organization that promotes, supports, and represents Washington area theatres, artists, and diverse audiences of all ages.
SEE all the nominees.
[Photo: Story and Dinolfo (Photo by Todd Franson.)]