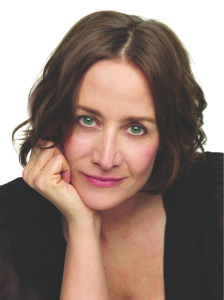 In this week's cover story, featuring interviews with Glenn Close and Janet McTeer, the stars of Albert Nobbs, there were a few nice moments with McTeer that, sadly, landed on the cutting-room floor. One of them dealt with McTeer's work on the new film The Woman in Black, a thriller starring Daniel Radcliffe and releasing today into theaters nationwide. She told Metro Weekly:
"I really don't have a ton to do in [Woman in Black]. I play Ciaran Hinds's wife. Ciaran and I have worked together many times and all we do is laugh from start to finish. And Daniel Radcliffe, of course, was just delightful, I have to say. Absolutely delightful. Somehow, I appear to be the only English actor who wasn't in a Harry Potter movies — I don't know how that happened.
"Daniel and I hadn't met before and it was so lovely to watch a young actor transitioning from all of those things he did as a kid to now being a young adult doing young adult kind of roles. And he's so clever. He's a very, very intelligent young man and such a nice man for somebody who has gone through that whole uber-uber fame at such a very young age. I think that's quite tough on the kids during their developing years. He just turned out this incredibly hard-working, very concentrated, absolutely charming young man. I thought he was delightful."
I also asked McTeer a question I frequently pose to straight actors I interview: "Do you remember the first time a gay person came out to you?" Her response:
"I remember the first person who came out to me who I knew was gay and other people didn't inasmuch as I guessed that they were gay. I was about 19, I think. And I remember saying to this person, 'You've really got to stop pretending that you're something that you're not. Why are you doing that? You have every right to be who you are. It doesn't matter. 'I said, 'Your parents will get over it.' I don't really remember. It must have been before I went to college. I honestly don't remember. I suppose the thing is, inherently, it's never made no nevermind to me. I've never quite understood why anyone had a problem with it. But then I do slightly live in my own world."
Read the full Janet McTeer interview here.
Photo by Robert Ashcroft
Get Spotlight in your inbox. Join our mailing list.