The 2012 Democratic National Convention may be half a year away – kicking off Sept. 3 in Charlotte, N.C. – but the time for D.C. Democrats to pick their convention delegates is now. Tomorrow, March 3, the party will caucus at the University of the District of Columbia to choose 13 delegates and one alternate delegate.
Among those in the running are some recognizable members of the LGBT community, such as Lateefah Williams, president of the Gertrude Stein Democratic Club, and Jeffrey Richardson, director of the Mayor's Office of GLBT Affairs. And there is Gregory Cendana, one of Metro Weekly's four 2011 Next Generation Award winners.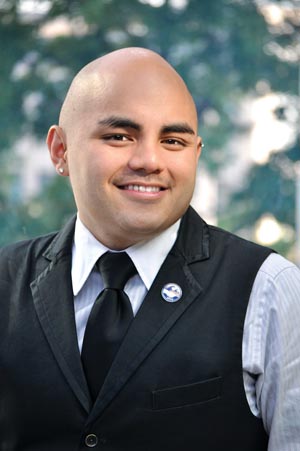 Gregory Cendana
(Photo by Todd Franson)
"There are more than 90 candidates for 14 seats," points out Cendana, 25, sounding relatively confident of his chances nonetheless. "I've been really humbled. We have a campaign staff of 20 people who have been really supportive."
Cendana has been able to tap into various networks of support thanks in part to his position as executive director – the youngest ever – of the Asian Pacific American Labor Alliance, AFL-CIO; former board member of Asian/Pacific Islander Queers United for Action; and involvement with a new philanthropic effort, the Rainbow Dragon Fund.
"Over the past couple weeks, we've spent time talking to voters in D.C.," Cendana says. "We're using this as an opportunity to talk about not only the convention, but how we can improve the Democratic Party here in D.C. Being a delegate is one step."
Whether he grabs a delegate spot Saturday or not, Cendana seems gratified simply to have gotten to this point of participation.
"Either way, this has been an amazing platform for talking about how we can engage with a fresh perspective."
The D.C. Democratic Party's Pre-Primary Caucus event runs from 10 a.m. to 2 p.m., Saturday, March 3, at the University of the District Columbia, Building 46 East, Connecticut Avenue and Windom Place NW. For more information, call 202-714-3368.