In January of 1985, intruders broke into the Los Angeles home of Fran Drescher and Peter Marc Jacobson. Drescher was raped, while Jacobson, held at gunpoint, was forced to watch.
"It was a traumatic experience," says Jacobson, softly. "Thank God we lived through it, that nobody was killed. But after that, we were both in not great shape and went into therapy."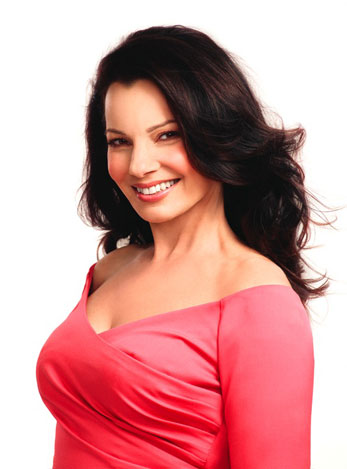 Fran Drescher
That's when things slowly started changing, specifically for Jacobson. "In therapy, everything came out in my head that was bothering me," he says.
And what was bothering him, it turns out, was a long-dormant attraction to men.
Some years later, Jacobson informed his wife – and business partner (the two produced Drescher's hit series The Nanny for CBS) – that he was bisexual.
"I wasn't looking to be with a man," Jacobson recalls. "I just wanted to let her know what was going on in my head. We went on with our marriage. But when you keep burying something, eventually it comes up in ways that are destructive, such as being controlling.
"What killed our marriage was that I wasn't at peace with myself."
When The Nanny ended its successful seven-year run in 1999, Jacobson, already separated from Drescher, moved to New York. The couple eventually divorced.
In 2000, Drescher fought a battle with cancer – and ultimately won – but a horrific experience with the medical community fired up her inner-activist. A resulting book about her experience, Cancer Schmancer, was on the New York Times bestseller list for months in 2003.
"When I started writing Cancer Schmancer," says Drescher, "I felt very betrayed by the medical community and I was quite bitter. I had to write four drafts of the book before I really struck the funny bone and found my voice. With each draft, I emotionally began to heal."
In 2007, Drescher officially launched the Cancer Schmancer Movement (cancerschmancer.org), a nonprofit organization dedicated to ensuring people, particularly women, are diagnosed while the disease is still in its earliest, most potentially curable stage. Her fervent activism on behalf of prevention and early cures have defined, in part, Drescher's recent life.
Even more recently, life came full circle for both Drescher and Jacobson, who joined forces to produce a show for TV Land, which, a few years ago, entered the realm of creating original, old-style sitcoms that trade on nostalgia while deploying a modern sensibility. The network's biggest hit, Hot in Cleveland, is a sterling example of the format when it fires on all pistons.
"TV Land has a very good strategy," says Drescher. "They built the network with an audience that loves sitcoms and were willing to tune in to watch repeats. And then decided to leverage it and start building a new franchise with current programming that later can be syndicated."