As an associate broker at D.C.'s City Houses, it's no wonder that Ed Wood volunteers some of his time professionally, serving on the board of the D.C. Association of Realtors and volunteering at the Greater Capital Area Association of Realtors.
His dedication to the Mautner Project is a bit more surprising.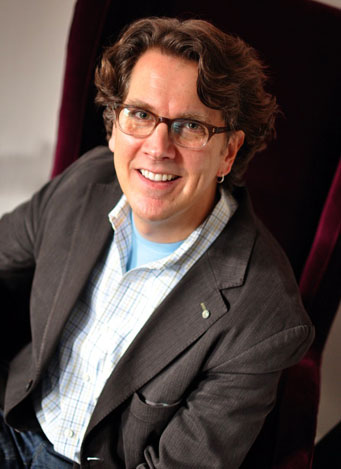 Ed Wood
(Photo by Todd Franson)
"When I first became a volunteer, Mautner had an orientation and I was the only man there," says the 47-year-old Wood, who's been volunteering with the lesbian health organization for about three years, driving clients to appointments, helping them with a variety of errands and the like. On March 17, the national lesbian health organization will recognize Wood's efforts at the organization's annual gala, where he will be named Volunteer of the Year.
"I was completely surprised when they called me about it," he says. "It's a huge, huge honor. They do such great work. It reaffirms that I'm having an effect in people's lives and making a difference."
Wood chose Mautner because he'd long seen the lesbian community supporting the gay men's community, but he'd not seen that reciprocated equally. He wanted to do his part to help pay that debt. Some credit also goes to his mother.
"From a very young age, my mother said to me and my siblings, 'To whom much is given, much is expected,"' Wood recalls. "If you have the opportunity, give back to your community. I was raised with the tradition that volunteering is a very important part of life.
"She passed away about a month before they called me for this award. I know she would've been very proud." —