Junior Vasquez took the news of Whitney Houston's death hard.
"I was pretty much depressed," he says. "I was bed-ridden for about four days, it just got to me."
The legendary gay DJ helped put Houston on the dance floor, so to speak, creating signature remixes for many of her hits and helping assemble the popular remixed CD from 2000's Whitney: The Greatest Hits volume.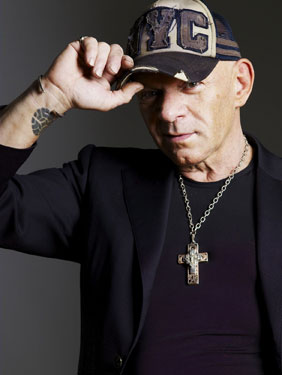 Junior Vasquez
Turns out, Vasquez had been reflecting on his legacy long before Houston's death last month. In addition to requests to appear in documentaries about dance music, Vasquez is also gearing up to write a memoir about his clubbing history, relating how he became New York's most famous dance music pioneer – and the key influence on gay DJs still to this day – after a shy start in the Pennsylvania Dutch country, where he was born Donald Mattern. Vasquez says the book will take the form of a coffee table book, complete with club photos, pop-up pages and audio clips.
Vasquez also contributed to a retrospective from British label Soul Jazz Records about New York's voguing scene two decades ago, pre- and post-Madonna. He says he'll bring copies to sign and give away when he spins next Saturday, March 24, at Cobalt.
Vasquez is looking forward to the gig, his first in D.C. since helping close Nation six years ago.
"I don't play every weekend – it's just not the same. I've scaled down," says the 62-year-old. "I'm choosing my parties as like the four or five best a year [outside New York]."
Vasquez, who originally moved to New York in the 1970s to become a fashion designer before he got hooked on the club scene, is starting his own jewelry and couture line inspired by club fashions he's seen. "We're developing more of my merchandising as a way [for fans] to reach me besides hearing me out places, because that's so slim now," he says.
Washington can expect re-worked versions of his Houston remixes, including "I Will Always Love You." He's also got a private remix of Adele's "Someone Like You," and a new remix of Cyndi Lauper's 1993 "Who Let In The Rain," which Vasquez actually produced in its original ballad form.
"I've got a fan base in Washington," he says. "I think that they get it. I don't want to go to places that don't really get it [anymore]. I'm not Samantha Ronson."
Among other projects, Vasquez is working alongside Houston's label executives to organize a dance tribute party in New York before Pride, enlisting all those who produced or remixed her as well as dance singers inspired by her. "We want to do it big," he says. "It has to be one of those all-nighters – a real, real tribute."
Junior Vasquez spins Saturday, March 24, at Cobalt, 1639 R St. NW. Call 202-232-4416 or visit cobaltdc.com.