Growing up gay in rural Virginia, Bil Todd bonded with music in a way he didn't with people.
"I retreated to music more than I sought comfort in my family or my church or my teachers or anything," says the Loudoun County native. "That's where I went for a lot of my answers. I felt like music provided an outlook, it provided a window to the world that was so foreign."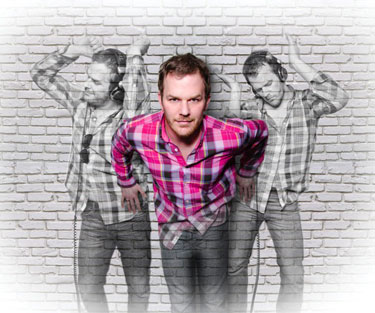 Bil Todd
(Photo by Julian Vankim)
Though his family "was always singing and playing music," and his grandmother exposed him to classical and Broadway music, Todd turned as a teenager to angsty alternative rock and punk. Nirvana's Nevermind cemented his passion. "It was at that point that I realized, regardless of what I chose to do in my life, whether it was a career or a just a hobby, it had to have music involved, in some shape or form."
Todd eventually found his way to D.C. and to electronic music, specifically trance and drum and bass. He became a regular at the former Buzz Friday night party at Nation.
His passion for music, and talking about music, eventually got the better of him, inadvertently initiating his budding career as a DJ.
"A good friend of mine had a Friday party [at the Rock and Roll Hotel]," he explains. "I was talking about it with so much passion, I think she assumed that I had been DJ'ing already."