Nearly six years ago, MSNBC's Thomas Roberts told attendees at the National Lesbian and Gay Journalists Association that he was gay. It was, he says, something his friends, family and co-workers already knew.
But it was still a rarity then for a television anchor or news show host, even locally, to be out.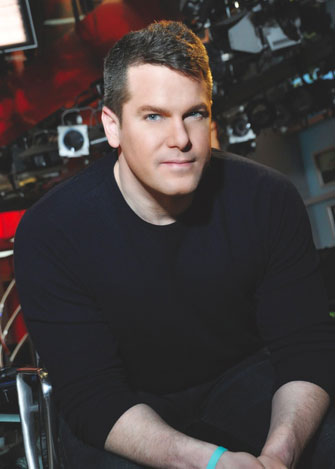 Thomas Roberts
(Photo by Michael Young)
Less than five years later, though, Roberts – who worked for CNN when he publicly came out – already was getting used to his seat at MSNBC, where he hosts the 11 a.m. weekday hour on the cable news network.
This weekend, the Maryland native will be in the District, serving as the emcee for Servicemembers Legal Defense Network's 20th annual national dinner on Saturday, March 3.
SLDN Exective Director Aubrey Sarvis, for whom this will be his last dinner at the helm of the organization, tells Metro Weekly that, "Thomas has been a force in the coverage of LGBT military servicemembers."
In light of the end of "Don't Ask, Don't Tell" this past September, Sarvis notes, this is the first year when lesbian, gay and bisexual active servicemembers will be able to attend the dinner, be out and not face fear of reprisal.
Saying they are "honored" to have Roberts as their emcee, Sarvis says, "He is an outstanding journalist who brought a great deal of professionalism and integrity to his coverage of the repeal debate."
Metro Weekly talked with Roberts Feb. 24, after he had come into the office on his day off to shoot a cameo scene for a summer movie release – and one day after the Maryland Legislature passed marriage-equality legislation.
METRO WEEKLY: When were you approached about emceeing this year's SLDN dinner?
THOMAS ROBERTS: They approached me a couple of months ago and I jumped on the opportunity right away. My dad served in the Army. I was paid for by Army health insurance so I only cost my parents 25 bucks. They love to tell that story: I was a cheap baby.