When he lived in New York, dancer and choreographer Christopher Morgan would occasionally perform the art world equivalent of go-go dancing for parties at venues including the Supper Club in Times Square and Webster Hall. It was an easy way to make a few hundred bucks.
"I'd paint my entire body white and just wear this little tiny unitard and spin fire onstage," he laughs.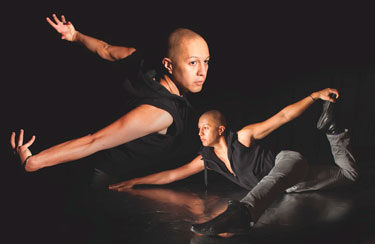 Christopher K. Morgan
(Photo by Todd Franson)
Another time, he appeared in a movie with Kate Winslet – an all-star but poorly distributed art-house film musical, 2005's Romance & Cigarettes. "Kate Winslet is singing in it and she comes out of this burning building that's on fire, and I'm standing there spinning fire and we dance around together," he says.
Spinning fire? Chalk it up to Morgan's Hawaiian heritage. "As a little kid, my older brothers and sisters and I, we did all these different Polynesian dances from all over the world that my parents and some close aunts and uncles had taught us," he says. "We even did a handful of community shows.
"That was my first dance career," he adds. "It ended by the time I was 7, so half the time I forget to even mention it."