For the first time in many years, the hit radio station Hot 99.5 has been touting Cherry as an HIV/AIDS dance benefit, mentioning it as part of its community calendar. It's just one of the ways organizers have stepped up marketing and promotion of the annual circuit party.
"We expect to do a little better than last year," says James Decker, co-chair of the Cherry Fund. Actually, last year's Saturday night main event at Town was one of the three biggest nights in that venue's history, says Decker. After last year's event, the Fund was able to distribute $10,000 in proceeds to 13 area nonprofits, from The DC Center to Capital Pride to the Whitman-Walker Clinic.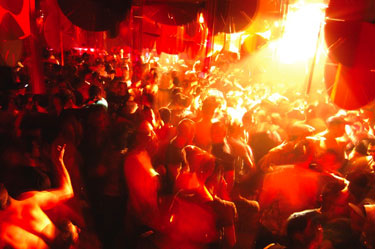 Cherry Main Event at Town Danceboutique
View 10 years of Cherry photos in Metro Weekly's Scene albums
This year's goal is to raise $20,000, specifically for the HIV/AIDS service community. That would bring the grand total raised for charity since Cherry's inception in 1997 to $1 million. It's a feat organizers expect to achieve by cutting overhead, including the money spent on DJs. "We basically cut our DJ overhead in half," says Decker. All opening DJs, including Mike Reimer, David Merrill and Timothy Mykael, are volunteering their time.
And yet, they've still managed to secure a great lineup, along with a few new promising venues.
"They're all very high-caliber DJs," promises Decker. "I would say it's not your typical dance music – it's maybe more of an international style."