Whitman-Walker Health, the local community health center specializing in the treatment of HIV/AIDS and LGBT health care, announced Monday that it is projecting an operating gain of more than $2.6 million for 2011, the second year in a row the center has finished with an operating gain.
This 2011 gain marks a $7 million turnaround from 2006, when Don Blanchon was named executive director and chief operating officer of the organization – then named Whitman-Walker Clinic — and changed its business model from a specialized clinic to a community health center in an effort to bring in more clients with private insurance, Medicaid and Medicare, and reduce its dependence on government funding and private donations.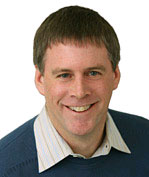 Don Blanchon
"2011 was one of the most successful years in Whitman-Walker's history," Blanchon said in a March 5 press release. "By adopting greater emphasis on community, caring and quality, we produced results for the community that would have been unthinkable just a few short years ago. And we show no signs of slowing down in 2012."
Blanchon attributed the health center's fiscal health to higher revenues from increased patient care, third-party health insurance payments and prescription drug sales, fundraising – particularly October's AIDS Walk and a successful end-of-year online donation campaign – and fostering a culture that "emphasizes the importance of living within our means."
Blanchon further detailed to Metro Weekly that $1.1 million of the gain was used to pay off Whitman-Walker's outstanding line of credit, another $700,000 went to accounts payable, and the remainder went to capital projects.
Blanchon also noted that the operating gain came in a year when Whitman-Walker provided care to 15,515 individuals, a 20 percent increase over 2010 and nearly double the number of people served in 2006.
According to Whitman-Walker's announcement, particular increases have occurred in the number of patients from Wards 7 and 8; the number of lesbian, gay and bisexual patients; and the number of transgender patients. One in seven patients are now residents east of the Anacostia River from Wards 7 and 8, a 68 percent increase from 2010.
Similarly, lesbian, gay and bisexual patients – 50 percent of Whitman-Walker's caseload – have increased 77 percent from 2006, and the number of transgender individuals has increased by 185 percent during the same period.
About 20 percent of Whitman-Walker's clients, regardless of sexual orientation or gender identity, are HIV-positive. Of those, 90 percent are on antiretroviral medications. All WWH patients with AIDS are on PCP prophylaxis, which exceeds the national benchmark by 14 points.
Blanchon said that, based on projected operating gains for 2012, Whitman-Walker will be able to invest more than $1 million to improve operations and overall service quality.
Asked how the center would adapt to potential reductions in fundraising, Blanchon told Metro Weekly that Whitman-Walker's projections for fundraising were very conservative – about $3 million annually – which would give the health center some room to maneuver in the event of decreased fundraising. He said that despite Whitman-Walker's troubled financial past, the center has made a turnaround.
"2013 marks 40 years of service to our community, beginning with the Gay Men's VD Clinic in 1973," Blanchon said. "Hundreds of thousands of people have come through our doors in that time, seeking affirming and quality health care that they couldn't find elsewhere. We are committed to a future of continuing service to our community for the next 40 years and beyond."