The Youth Pride Alliance, now in its 16th year, was founded in 1996 by Christopher Dyer. Its primary function is the annual production of D.C.'s Youth Pride Day. As a small, all-volunteer run organization, the YPA relies on the support of the community for our programs and events. In addition to Youth Pride Day, it also organizes others events for Gay, Bisexual, Transgender, Queer, Questioning, and Ally youth throughout the year.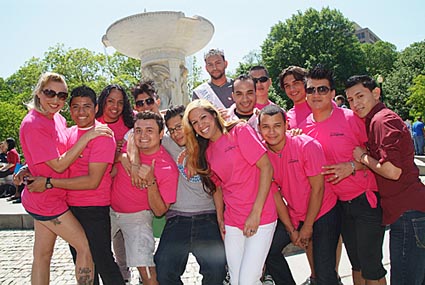 The Youth Pride Alliance is a 501(c)3 nonprofit organization for Lesbian, Gay, Bisexual, Transgender, Queer, Questioning, and Ally youth empowerment to encourage positive self-development and expression, as well as leadership, while bridging diverse communities and individuals to address issues of visibility, equality, and social justice. It is dedicated to celebrating the dignity and courage of all young people.
Board
Nikisha Carpenter, President
Elke Chen, Vice President
Franklin Johnson, Treasurer
Jessica Rotem, Secretary
Sheldon Scott
Margaret Albamonte
Jose Ramirez
Volunteers
Sarah Arango
Matthew Dochterman
Kinsey Holloway
Brandon Sousa
Angela Ferrell-Zabala
If you are interested in joining the Youth Pride Alliance Board, please email Nikisha Carpenter at ncarpenter@youthpridealliance.org or visit youthpridealliance.org.