"My birthday is actually on Friday, while we're doing our book signing," says Travis Smith, whose party will be promoting "Guide for the Modern Bear," his new book with Chris Bale, at the weekly Bear Happy Hour at Town. "I think it's going to be the most awesome birthday ever. Back in D.C., back with my old peeps."
Smith is referring to his nearly two decades in the District, where he owned The Good Eye design store in Friendship Heights. For the past few years, he's been in Phoenix, luxuriating in mid-century design — and devising a bearish expression of same.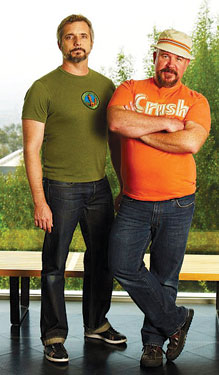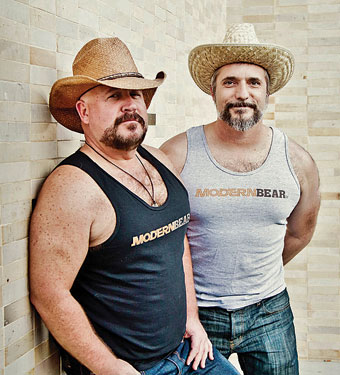 "Modern Bear is a multimedia company," he says. "We're already working on the Modern Bear cookbook."
Hibernation would not seem to be on the agenda. Still, first things first. And that's Guide for the Modern Bear, which Smith says is modeled on the Cub Scout manuals of many a gay bear's youth.
"It's really a little guidebook," he says. "Each chapter concentrates on the city each fictional character lives in." The book moves through the bear lexicon of "polar bears," "otters," "wolves" and the rest of the furry family. While each chapter's "bear-achter" may be fictional, venues highlighted are genuine, hence the feeling of the book being a guide. And while the book gives the Modern Bear boys a tangible presence, most of the meat is still online.
"Where it's all happening is on the damn Facebook page," Smith says of the page that enjoys about 14,000 "likes" and shows no signs of slowing. "I remember how excited we were to hit a hundred fans."
The Guide for the Modern Bear book signing is Friday, May 4, from 6 to 11 p.m., at D.C. Bear Crue's Bear Happy Hour at Town, 2009 8th St. NW. The book is available for $19.95 at modernbear.net.