On Friday, April 27, Stuart Ishimaru stepped down from his post as one of five commissioners on the Equal Employment Opportunity Commission. The bipartisan panel is responsible for enforcing federal nondiscrimination laws, including issuing the April 20 decision that an employer who discriminates against an employee or applicant on the basis of the person's gender identity is violating the prohibition on sex discrimination contained in Title VII of the Civil Rights Act of 1964.
Ishimaru's departure means that the commission now consists of two Democratic members — Chair Jacqueline Berrien and Commissioner Chai Feldblum — and two Republican members — Commissioners Constance Barker and Victoria Lipnic. Although the Title VII decision was issued without objection, other decisions have registered with Republican opposition.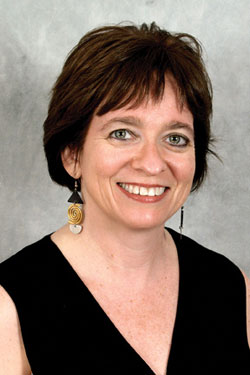 One of the commissioners, the out lesbian Feldblum, noted the importance of keeping the commission fully staffed — regardless of partisanship — at Ishimaru's final commission meeting two days earlier.
"The whole point about a commission is that it works well when it's at its full capacity of five commissioners. That's the entire tone that we're trying to take in this agency," Feldblum told Metro Weekly after the meeting, expanding comments made earlier during the meeting.
Referring to this past year, when Barker's term was up, Feldblum said, "[T]he president, in a timely fashion, named Commissioner Barker [to another term] at the request of the Republican senators. … They vetted Commissioner Barker, they named her, she met with both Democratic and Republican staff last fall. When Democratic staff asked me directly, 'What did I think?' Should they be, essentially, playing the usual Washington games? Should they filibuster? Should they hold it up? And I said, 'Not at all.'
"At that point, we had gotten the bipartisan ADA regulation. So, from my perspective, we were establishing a bipartisan tone," she said. "I felt that if Democrats started shenanigans around a Republican commissioner, that undermines the bipartisan effort."
Barker's nomination to a second term was confirmed by the Senate by unanimous consent on September 26, 2011.
Now, Feldblum said, the tables are reversed and Republicans should allow a vote on a Democratic nominee to replace Ishimaru — just as soon as President Obama names a nominee.
"I think it is on the president now to move quickly in naming a replacement. It's on the Senate to move quickly on analyzing that person's qualifications, and it's on the Senate to move that person to a vote," she said. "That's what civil rights in this country requires."
Tico Almeida, the founder of Freedom to Work, attended Ishimaru's final hearing on the EEOC, and concurred with Feldblum's recommendation.
"Our community should also now begin thinking about next steps, which should include pushing the Obama administration for the speedy nomination and pushing the Senate for the speedy confirmation of a replacement [for Ishimaru]," he told Metro Weekly.
Specifically, Almeida noted that future EEOC action relevant to the LGBT community could include employer guidance relating to the April 20 decision interpreting Title VII's sex-discrimination ban to include a ban on gender-identity discrimination.
Ishimaru, meanwhile, did not stop moving for long. Today, he was announced as the first head of the Consumer Financial Protection Bureau's newly established Office of Minority and Women Inclusion, according to the Blog of Legal Times.
[Photo: Feldblum]