"I think this may be the first time that anyone has dealt theatrically with gay physique magazines," says Michael Korie.
Before there were official gay magazines – or an established gay rights movement – there were homoerotic muscle magazines, some of them even editorializing pro-gay sentiments. And those muscle mags partly inspired Positions 1956, an opera the librettist Korie has written with gay composer Conrad Cummings at the imprimatur of UrbanArias. The opera premieres at Artisphere this weekend as the two-year-old festival's first actual commission. The basis is on "found text" from the 1950s, from muscle mags to early "marriage manuals."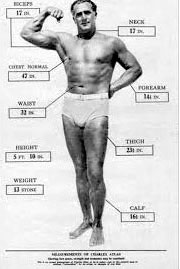 UrbanArias: POSITIONS 1956 at Artisphere
Positions 1956 focuses on a newlywed couple consulting these conservative manuals offering what Korie calls "really terrible advice" about relationships. Korie was drawn to the McCarthy-era period, right around when the 57-year-old was born, in large part because he senses echoes of it today, when conservative politicians are agitating for a return to sexually repressive policies. Cummings's music for Positions 1956 similarly juxtaposes the tradition and the modern – as Cummings puts it, "Handel-ian fugues next to funky tenor sax solos next to a synthesized harpsichord next to a deconstructed foxtrot."
Korie has written librettos for several operas in recent years, including Harvey Milk with Stewart Wallace and Ricky Ian Gordon's adaptation of The Grapes of Wrath. In addition to several big opera commissions in the works, the New Jersey-born New York-based writer is also working on new movie-based musicals Far From Heaven and Finding Neverland. Those follow on the Tony nomination he earned for the musical Grey Gardens.
The 64-year-old Cummings, on the faculty at Juilliard, has recently completed work on an opera based on Vikram Seth's novel The Golden Gate, set in the New York-based Cummings's hometown of San Francisco. Both gay men praise UrbanArias, which helped them further develop this first work together.
"UrbanArias is kind of the wave of the future for opera," says Cummings. "[It's] committed to a more immediate, more contemporary experience and one that draws the audience in a closer, more vivid way."
Positions 1956 is Friday, April 13, at 8 p.m., Sunday, April 15, at 2 p.m., Tuesday, April 17, at 8 p.m., Saturday, April 21, at 7 p.m., and Sunday, April 22, at 7:30 p.m. Artisphere Black Box Theatre, 1101 Wilson Blvd., Arlington. Tickets are $22. Call 703-875-1100 or visit artisphere.com.