The Sexual Minority Youth Assistance League (SMYAL), the D.C. organization advocating for sexual-minority youth, is partnering with "1 Lyfe @ A Time" to host a panel discussion on LGBTQ youth suicides Thursday, April 19.
The event occurs on the evening preceding the Day of Silence, the nationally recognized annual event during which high school and college students take a day-long vow of silence to protest the bullying and harassment of sexual-minority youth.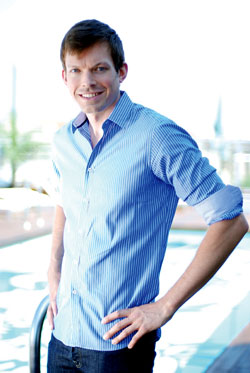 Andrew Barnett
The discussion, funded by a grant from the D.C. Department of Mental Health's Capital CARES (Citywide Alliance to Reduce Risk and Eliminate Youth Suicide), seeks to engage stakeholders, such as youth, parents, teachers, social workers and other service providers who work with young people, and warn them of the risk factors that may lead some teens to contemplate suicide, says Andrew Barnett, executive director of SMYAL.
The panel, moderated by Metro Weekly co-publisher Sean Bugg, will feature five speakers: Ed Kittrell, founder of 1 Lyfe @ A Time; Wes Nemenz of the Trevor Project; Mike Giordano, a social worker and psychotherapist; Kiefer Paterson of the DC Trans Coalition; and Terra Moore, a youth volunteer at SMYAL.
Barnett says he is hoping for a large turnout at the event so that stakeholders will be educated about and confident in their knowledge of the warning signs that indicate someone may be depressed or considering suicide.
Barnett says several other LGBT-related organizations, including The Trevor Project; Metro DC Parents, Family and Friends of Lesbians and Gays (PFLAG); Beautiful U Yes U and Metro Teen AIDS, are helping SMYAL spread the word about the event in hopes of reaching as wide an audience as possible.
The panel discussion, Thursday, April 19, begins at 7 p.m. It will be held at The Church of the Pilgrim, 2201 P St. NW. For more information, call SMYAL at 202-546-5940 or visit smyal.org.