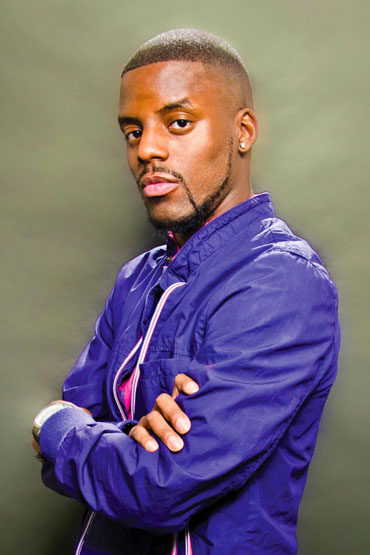 Christopher Barnhill
(Photo by Julian P. Vankim)
From there, Barnhill moved on to Metro TeenAIDS, where he put his efforts into managing the care of HIV-positive young people. Then he tackled prevention, focusing his efforts on outreach to D.C. teens. As a schools engagement manager, Barnhill trains facilitators and teachers within the District's public and charter school systems to promote responsible decision-making regarding sex. Barnhill says making sure those who have direct contact with students are properly trained is important, because in his experience it can be the adults rather than students who are hostile to broaching issues of sex, HIV/AIDS and homosexuality.
"You always think that the bullies are going to be the students," Barnhill says. "But, really, sometimes the bullies are the teachers."
Barnhill recounts, for example, that after sharing his HIV status with his school, most backlash came from teachers. Some told his guidance counselor that he shouldn't have addressed the issue. Barnhill says the principal even told him he had acted inappropriately and that she wanted him suspended.
"They thought parents were going to withdraw their kids from the school, like some kind of big Ryan White-type story," Barnhill says. "I explained to them that if they did that, I would have every news and radio station that could pick up the story at the school." It never came to that.
Today, Barnhill says the biggest challenges facing youth, particularly LGBT youth, are that the existing resources to help people protect themselves from HIV are not youth-friendly. He also says there are far too few mentors willing to befriend the younger generation of LGBT youth.
"Some people are so scared of our youth that they don't want to reach out," he says. "What I see in the LGBT community is LGBT people graduate from college, escape their home lives, relocate to a new city, get a fancy job with fancy new friends, and forget about the other LGBT youth they left behind."
Barnhill reasons that some of the problems affecting young adults could be more easily resolved if they were engaged by more experienced people who could help them navigate challenges. Good role models, he says, could guide youth away from the immediate comforts of drugs and possibly reckless sex, and onto healthier, more fulfilling paths.
"There are a lot of influential people in this city who are LGBT, and I see them doing things with an impact in their specialty areas. I wish that could extend to young people as well. We can't afford for young people to get lost in the cracks."