You already know what a bad Health & Wellness Expo might look like. There's the table for the HIV testing. Have another brochure about nutrition. The real thrill is the high blood pressure screening – good thing there's no line.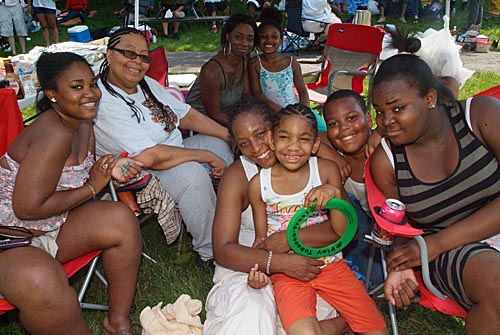 Now put that idea out of your head. This is the 2012 DC Black Pride Health & Wellness Expo, and you're going to have a good time.
"HIV is certainly affecting the general African-American community," grants Earl Fowlkes, CEO of DC Black Pride, "but we'll have a job fair, too. To achieve health and wellness, it's good to have a job – with benefits."
"The history of DC Black Pride is that it really started in 1991 to provide HIV/AIDS services," Fowlkes continues. "From that, we've gone to expand our mission. We have 15 workshops this year, some of the most varied subjects we've ever had. It's the totality of who you are."
That totality will include aging, adoption, mental health, civil rights, financial success and much more, Fowlkes promises.
All of it is being put together under a theme of "It's A Family Affair." "The expo is a family event," Fowlkes promises. "There's a really nice children's play area. It's a safe environment for families. The emcees, the entertainers know the language has to be clean. Anyone can walk through and feel comfortable. We're not suppressing the LGBT, but we're working very hard to make it kid-friendly. We're entertaining our entire community."
That means vendors, food – great music honoring Whitney Houston, Etta James, Donna Summer and Vesta Williams – all kinds of entertainment, and an overall mood of helping everyone be their best. There's even some athletic action, if you want to take advantage of the basketball and tennis courts, reserved for the exclusive use of expo attendees.
"Bring your basketballs and tennis rackets and play," Fowlkes says. "We're really excited about this year's Pride. We really want to spend a lot of time meeting people's holistic needs."
"It's A Family Affair," the DC Black Pride Health & Wellness Expo, is Sunday, May 27, noon to 6 p.m., outside on the Francis-Stevens Educational Campus, 2425 N St. NW. Admission is free.