WHAT ABOUT POLITICS?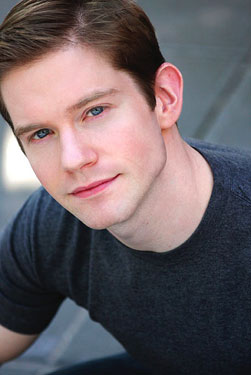 Rory O'Malley
And yet, the attention in 2012, inevitably, turns to partisan politics.
HRC's Solmonese, who serves as a co-chair of President Obama's re-election campaign, says, "I think we're in a place that none of us imagined that we would be a decade ago, but I think we're at a significant crossroads now. I think we have the potential to continue on this trajectory or to come to a grinding halt — depending on what happens in November.
"I hope that Barack Obama gets re-elected, but I think it's going to be more difficult than people think."
O'Malley sees the tension between pushing Obama to do more and pushing for his re-election, a constant issue throughout Obama's presidency, as a good thing — and necessary: "With Obama, it is a healthy thing that the gay community has been dissatisfied with him for his three years — even though he's the most pro-LGBT president we've ever had. However, it is absolutely vital that no one is satisfied, and I am very proud that we have a community that is not satisfied with just what we're getting. We need to fight for every single inch of it."
Gay Republicans are familiar with needing to fight for every single inch, both within the LGBT world and the GOP world.
"If you're visibly gay among the Republicans and visibly Republican among the gays, you start to change minds," Miami Log Cabin Republican co-chair Mimi Planas says from Florida. "What we've also been able to accomplish is go ahead and bring out the LGBT community that do have Republican principles but were afraid to show them out of fear of being judged among the Democrats. Because, if you're gay, you better be Democrat. That's the myth."
But for others, like her, who she says care more about economic issues or foreign policy, Log Cabin Republicans are there. "They just don't believe in the Democratic party." And now, with HRC's early endorsement of Obama — which came in 2010 before a single Republican primary — Planas is incredulous.
"There are many groups out there that claim to be nonpartisan in the LGBT community, but they're not," she says. "When I heard that HRC declared their support for President Obama without us even having the first debate in the primary, it was very disappointing because they didn't even care to try to fool us anymore. They just blatantly said, 'Fuck it, we're going to support the Democratic candidate. Period.' Because they're one-issue organizations. What about the rest of everybody else's lives? You have gays and lesbians that own their own business, you have gays and lesbians that serve in the military, you have gays and lesbians the current economy is impacting right now. And what they don't understand is that gays and lesbians care about that, too."
But it's not just the Republicans criticizing this approach. Spade, the law professor and trans activist, makes a similar criticism from the opposite direction. "That's what's wrong with a political strategy that centers legislative wins, wins in courtrooms and wins in the corporate media, because there's only certain kinds of people who can be portrayed as 'deserving' justice in those frames," he says. "And so you end up creating a very narrow set of demands that only will provide relief, if to anybody, to the people who are not the least vulnerable.
"And, I think even more than that, most of the wins are just pure window dressing."