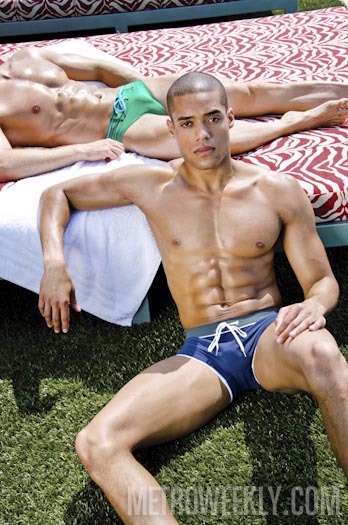 (Photo by Julian Vankim)
AFTER A WINTER'S worth of work hitting the gym, counting calories and achieving that shape, you can indulge with a little showing off in the summer sun. What better way to celebrate the brightest season than by relaxing poolside in some of the sexiest new swimsuits?
Summer's short. Soak it in.
Photography by Julian Vankim
Art Direction by Todd Franson
Models: Jayson Smith and Joshua Trusty
Swimwear provided by Universal Gear
Photographed on location at The Penthouse Pool Club at VIDA Fitness U Street
Special Thanks to Matt Hagan – Building Public Relations
T. Christopher
Navy Swim Trunk
$94.50