The AIDS Memorial Quilt, marking its 25th anniversary, is returning to D.C. The quilt, memorializing the victims lost to HIV/AIDS, was last displayed in full in 1996, laid out on the National Mall, according to the NAMES Project Foundation, custodian of the quilt.
The quilt's 48,000 panels of names, pictures and artwork of those lost to HIV/AIDS, will first be displayed during the Smithsonian Folklife Festival June 27 to July 1, and then July 4 to July 8. Later in July, the quilt returns in conjunction with the XIX International AIDS Conference (AIDS 2012).
During the festival, visitors may participate in quilt-related activities, says NAMES Executive Director Julie Rhoad. One workshop, for example, features artists who will assist visitors in making panels to add to the quilt. The Folklife quilt program will also feature a "healing arts" area, a space for quiet reflection.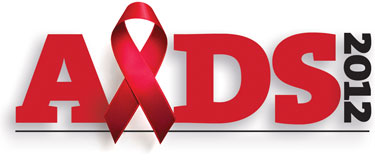 "This provides an extraordinary chance to reach a million people who might not otherwise experience HIV/AIDS in their daily lives," Rhoad says, stressing the quilt's role in educating the public about the severity – and the persistence – of the HIV/AIDS epidemic. "These are our dead. These were real people who had families and friends who loved them. Their lives had meaning."
This year, the NAMES Project Foundation is also launching a mobile Web application, "AIDS Quilt Touch," that will allow people to visit a website optimized for handheld devices to search for specific names or panels, explains Anne Balsamo, coordinator of the quilt's 2012 Digital Experience Project and a professor at the University of Southern California.
Balsamo says the application, at aidsquilttouch.org, will pinpoint where specific panels are laid out on the National Mall, and will offer a "real-time digital guestbook."